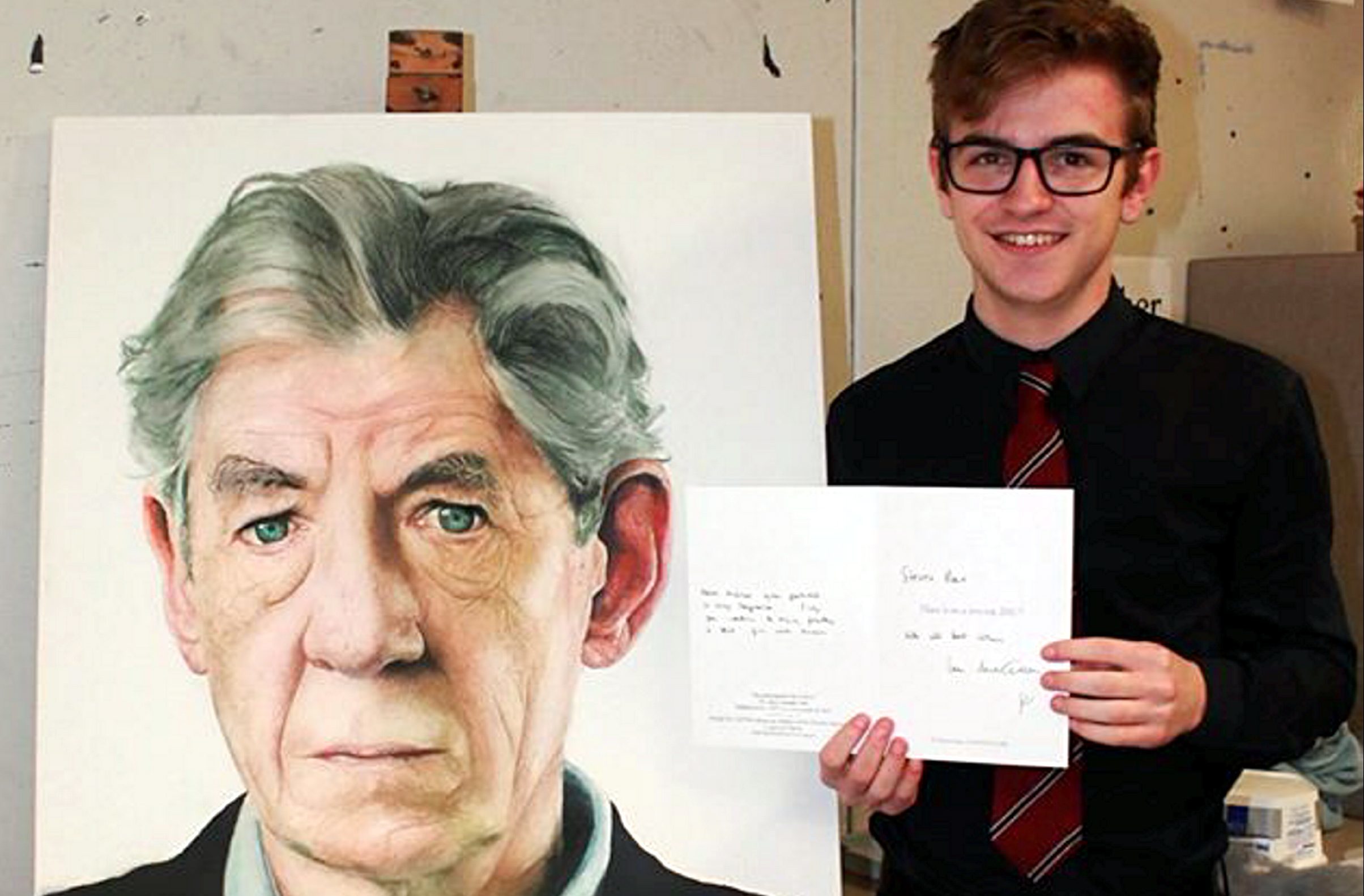 A teenager artist said he was "overwhelmed" to have his portrait of an acclaimed actor praised by the man himself.
Steven Rae, a sixth-year pupil at Peterhead Academy, created a portrait of Sir Ian McKellen as part of work for his advanced higher art.
The 18-year-old, who plans to study architecture in either Aberdeen or Dundee after he leaves school, never imagined he would get a response from the man who has starred in blockbusters such as Lord of the Rings, Mr Holmes and the X-Men films.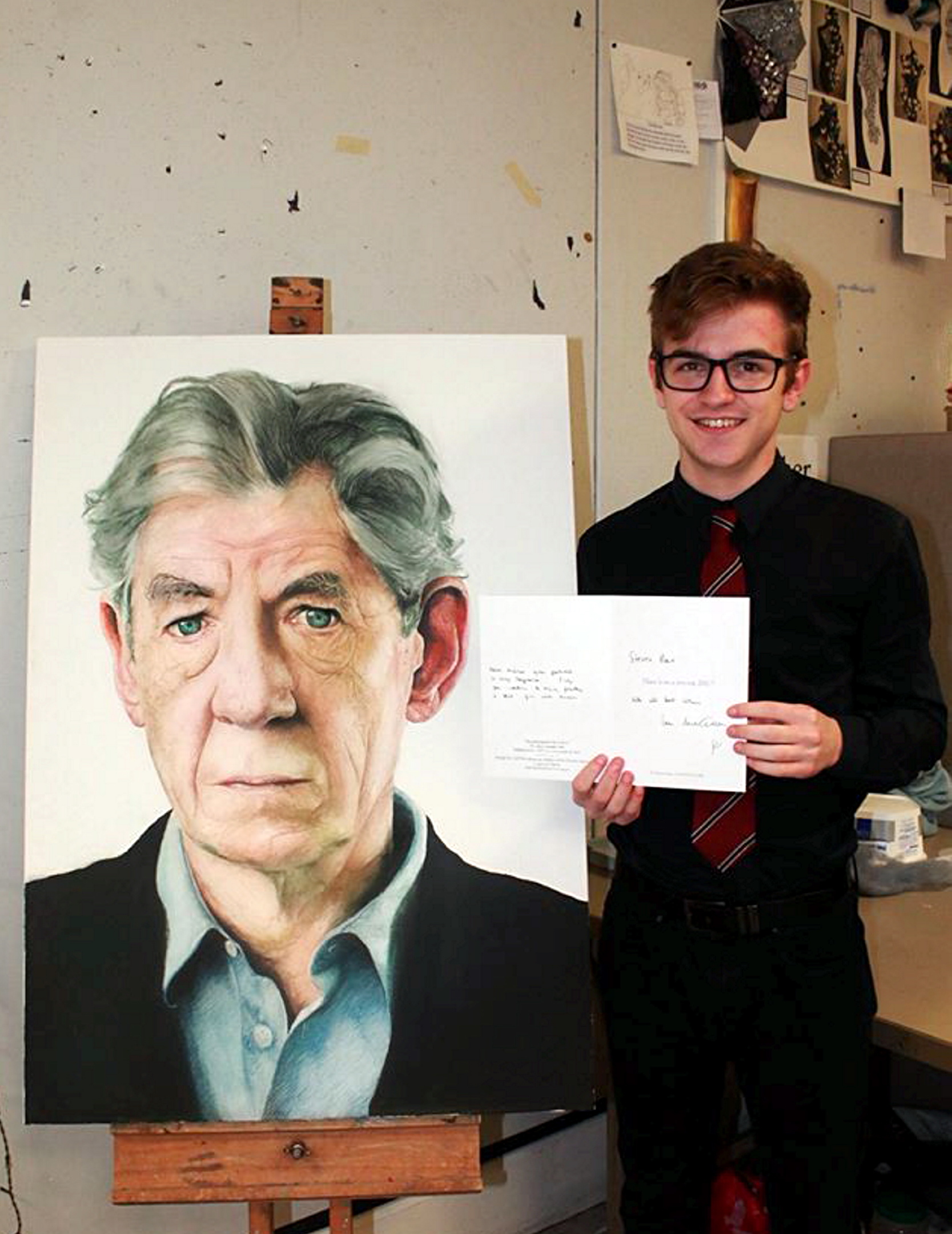 But that is exactly what Sir Ian took time to do after finding out about Steven's work. Sir Ian wrote that he wished Steven "all the best" in the future.
In his card, he added: "Even online, your portrait is very impressive."
And he added: "I was overwhelmed when he got in contact. I was in such a good mood the whole day."