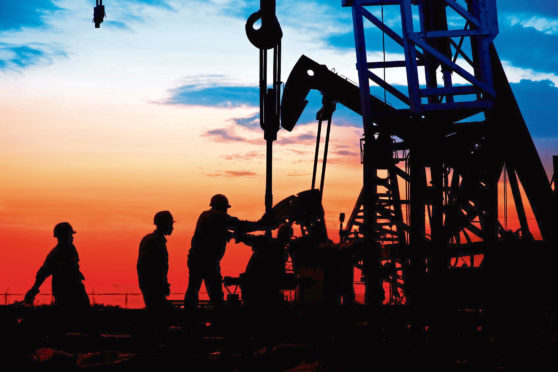 Activists have claimed asbestos-related diseases in the north-east may have been caused by the oil boom of the 1970s.
Asbestos Action, which supports people and their families impacted by asbestos, says the boost to mainland construction as a result of North Sea wealth exposed workers to the deadly substance.
According to the group, 16 of its members have died from asbestos-related illnesses in the last 10 months, two more than the number of people who died on roads in the region last year.
John Fearn, the manager of Asbestos Action, said: "The harm caused by asbestos is not an issue isolated to Scotland's central belt.
"In the last few years across the north-east, those seeking health, social and legal support has increased in an unprecedented scale – so much so that we've employed an Aberdeen-based respiratory nurse to assist those in need.
"The background of our clients in this area leads us to believe their conditions have been contracted by working their trades during the time of the oil boom, when construction work shared in the nearby wealth of oil and gas.
"When people die in these numbers across north-east roads, the public spotlight rightly highlights safety issues – however, we rarely hear of officials supporting sufferers of asbestos.
"Asbestos Action will continue to support everyone we can and we encourage everyone – especially GPs and social care officials – to be mindful of the gaps in advice in support needed by individuals and their families so they are prepared for the future."
---
---
The group will be hosting an event tomorrow at the Jury's Inn in Aberdeen to raise awareness of the issue.
Asbestos Action, supported by law firm Digby Brown, has sought compensation for people who were exposed to the material by, what they say, were dangerous practices by construction firms in the wake of the oil boom.
Fraser Simpson, a partner at the firm, said: "North-east cases are becoming increasingly prevalent and the tragic thing about this is our numbers only relate to those who have stepped forward to launch a civil action.
"I'm in no doubt others will be out there but are simply unaware of how to go about seeking legal assistance.
"This is why we need to highlight the issues to sufferers and healthcare professionals, to bridge the gaps in support.
"Someone diagnosed with any asbestos-related disease, no matter how benign, could lose their right to damages if they fail to seek specialist advice and support within three years of the date of initial diagnosis, even if they later develop a more serious asbestos disease."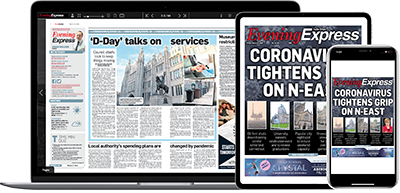 Help support quality local journalism … become a digital subscriber to the Evening Express
For as little as £5.99 a month you can access all of our content, including Premium articles.
Subscribe