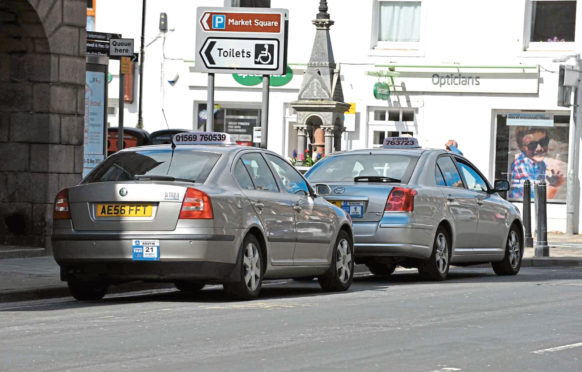 Council officers have recommended that taxi fares in Aberdeenshire remain the same after a consultation attracted just two responses.
Letters were sent to 179 taxi operators in the region in May, asking for their views on a change of the fare scale.
Within the allotted month, only two responses were received by Aberdeenshire Council – one in favour of raising fares and another advocating that they stay the same.
The current fares, set in 2015, costs passengers, between 6am and 10pm on weekdays, £2.60 for the first 880 yards and a further 20p for every 11th of a mile thereafter.
The price of the first 880 yards goes up to £3.60 between 10pm and 6am and up to £3.90 at festive periods, with passengers charged an extra 10p per eleventh of a mile at Christmas.
In a report to the council's licensing sub-committee, officers have recommended that the pay scale remain the same, due to the lack of engagement.
The report reads: "Given that the vast majority of operators have made no response to the consultation document, it is recommended that the licensing sub-committee agrees that the current fare scale remain in place."
Officers have, however, recommended that the fare hike over the festive period be extended to include January 3.
According to the report, an alternative change made to the price of taxi fares would extend the process into the end of the year.
It said: "If the sub-committee agrees to alternative changes to the fare scale, this will require further consultation that will delay implementation until December 2018 or January 2019."
If the proposals are passed at the licensing sub-committee meeting next week, operators will be given the right to appeal until September 7.
Following that the fare scale will be implemented on October 1.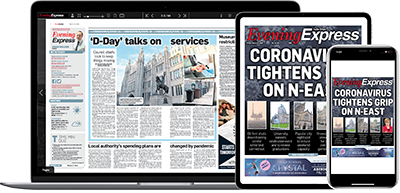 Help support quality local journalism … become a digital subscriber to the Evening Express
For as little as £5.99 a month you can access all of our content, including Premium articles.
Subscribe