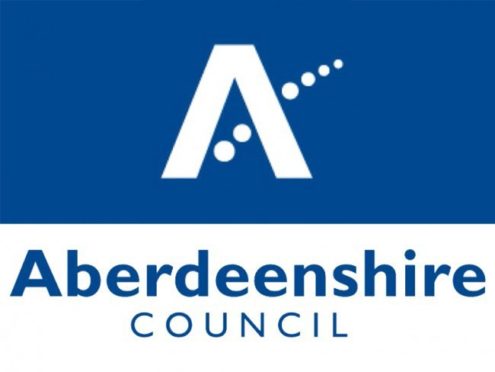 Household bin collections in Aberdeenshire are continuing as normal as services continue to be cut back due to the coronavirus outbreak.
Aberdeenshire Council has confirmed that household bins are still being picked up.
Normal operations are being pulled back to focus on waste collection and disposal, as well as emergency road repairs and co-ordination, roads winter maintenance and the provision of burial services.
However, all recycling centres across the region have been closed to help stop the spread of the virus and close any non-essential services.
Seasonal garden waste points and bulky uplifts have also been suspended, and the rollout of three-weekly kerbside collections have been postponed alongside the introduction of permit systems for recycling centres.
All waste being disposed of must be placed inside bins; anything left on the kerbside will not be collected.
A statement from Aberdeenshire Council said: "To save space in bins, avoid buying items with excessive packaging where you can, squash air out of plastic bottles, stack plastic posts inside each other, put paper and card inside a cereal box, squeeze air out of non-recyclable waste bags and compost your garden waste at home.
"Residents should put out their containers for collection for 7am on collection day as there may be changes to collection times."
---
---
Meanwhile, changes to a range of other services have also been made to minimise contact wherever possible.
Appropriate redeployment plans are being developed, alongside staff training, which will enable them to undertake alternative roles in support of priority activities.
All the minor injury units in Aberdeenshire – with the exception of the three largest at Fraserburgh, Peterhead and Huntly – have closed with immediate effect.
All care homes, very sheltered housing complexes and supported living accommodation will be closed to visitors unless agreed with the manager in advance, and all non-urgent allied health professionals (AHP) appointments have been suspended, with support switching to be provided by telephone where required. This includes occupational health, speech and language therapists, physiotherapists and dieticians.
Community nursing teams are continuing to focus on urgent and essential contacts only, health visiting teams are also prioritising essential visits and will offer telephone appointments where they are urgently needed.
The majority of dial-a-bus services operated by Aberdeenshire Council have been suspended, with the exception of Central Buchan A2B and the Westhill A2B – which is operating a reduced service for essential travel only.
Country parks and open spaces will remain open although social distancing measures must be adhered to, but toilets in these areas, and in cemeteries, have been closed.
Playparks have also been shut with immediate effect.
Meanwhile, court services in both Peterhead and Banff will move to the Aberdeen Sheriff and Justice of the Peace Court.