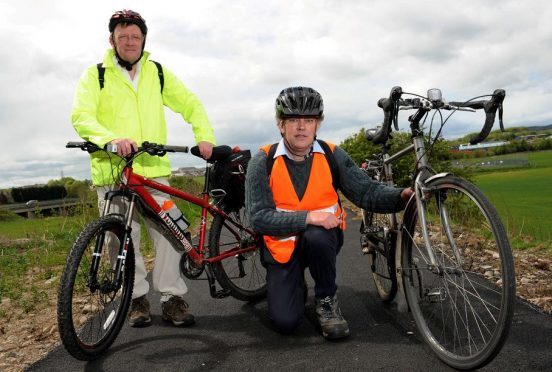 Councillors have announced they will reform a group.
Aberdeenshire members Paul Johnston and Martin Ford have announced they are reforming the Democratic Independent and Green Group (DIGG).
The DIGG operated as a group during the last Aberdeenshire Council term.
Motions and amendments put forward during council meetings can only debated and voted on if they are seconded.
It means a group of two councillors can get issues debated whereas a single councillor may not be able to due to lacking a seconder for any proposal.
Green councillor Martin Ford said: "I look forward to working with Cllr Johnston again to seek improvements to the council and its policies."
Cllr Paul Johnston, Democratic Independent, added: "Reforming the DIGG makes sense because through co-operating as a group we can have more influence on the council and get more done than we could as single councillors operating independently."