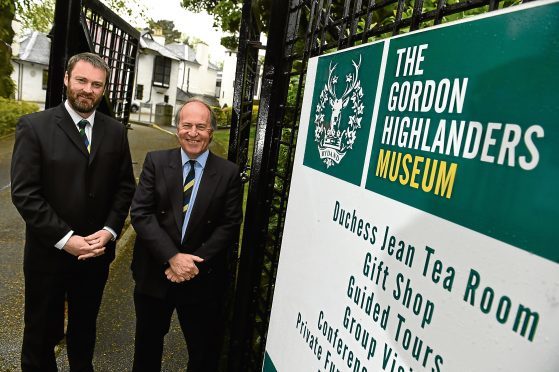 The Gordon Highlanders Museum has officially launched its 20th anniversary appeal to raise £300,000 in three years.
It comes after dramatic drops in profit and income cast the North-east regimental museum's future in doubt.
Bosses have pointed to the oil and gas downturn as having a drastic impact, with the number of corporate events at the five-star attraction suffering.
Museum chief executive Bryan Snelling said: "The regiment has been part of North-east society for 200 years.
"We want to continue being able to tell their stories.
"Now we need a little help to get us through these difficult times during the oil downturn, we hope people of the North-east can help us with that."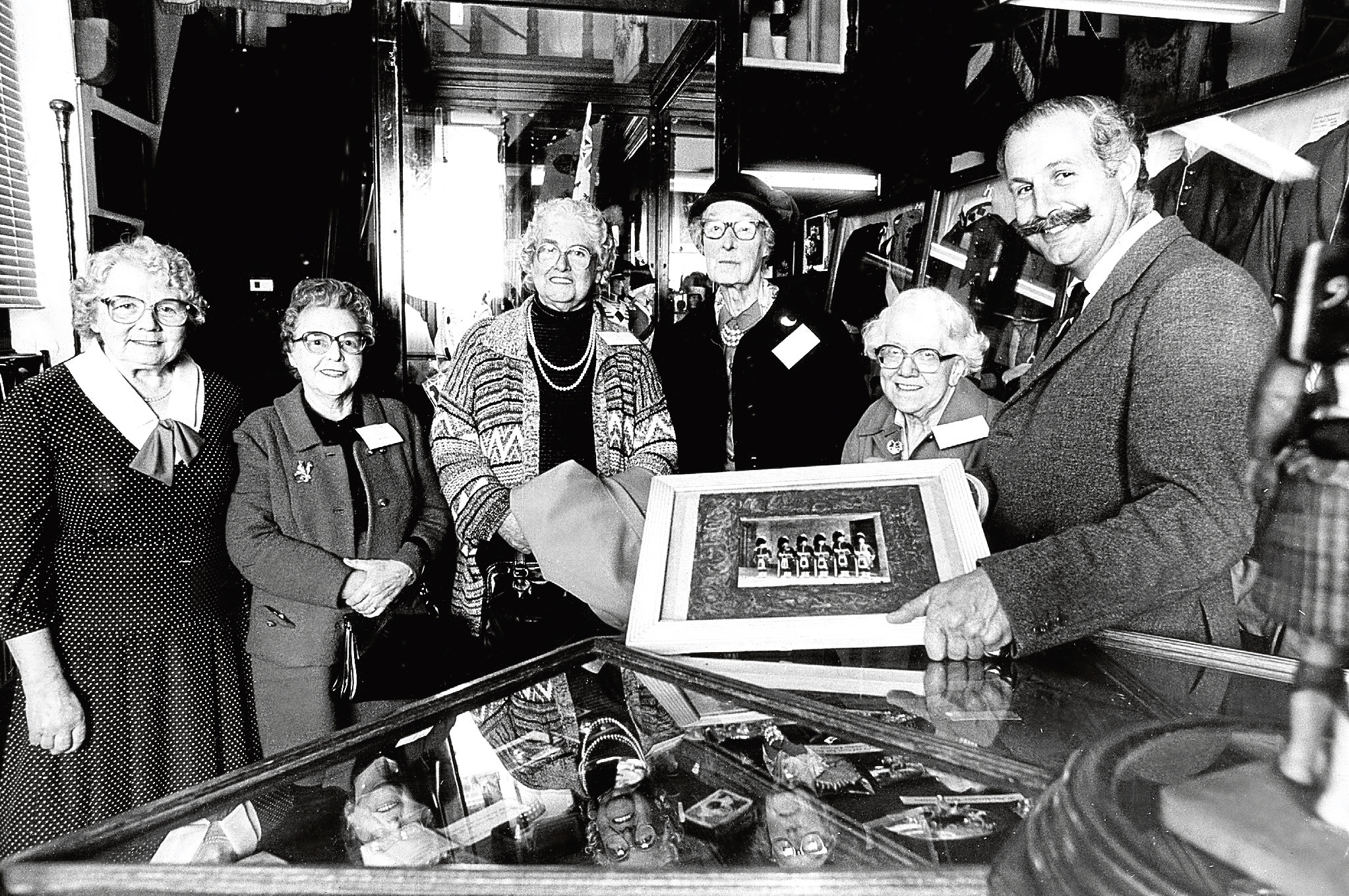 The 20-year-old popular attraction chronicles the 200-year history of the regiment including its beginnings, through to the Napoleonic Wars and World War 1 and 2.
It also featured displays on the Gordons links with Gurkhas and volunteer militia.
Visitors can wander through the five rooms showcasing all sorts of exhibits – including weapons, soldiers' belongings, medals, films and interactive displays.
Although collections continue to grow and visitor numbers are up, the museum's income has fallen by nearly 60% and profits cut by 80% in the past three years.
Now bosses are hoping supporters can help raise £100,000 a year until 2020, by donating £10 a month.
Supporters of the centre have highlighted its importance and links with the region as reasons to back the fundraiser.
Colonel Charlie Sloan, chairman of the Regimental Trust, said: "For 200 years it was the North-east's own regiment, it was a family institution.

"Grandfathers, fathers and sons joined. When I was there we had many brothers – I served at the same time as my brother.
"We provide a focal point for people to find out about their ancestors.
"It's really special for us to have children and grandchildren to come in and understand firsthand what really happened.
"A military museum is a very powerful way of making sure people don't forget lessons we have learnt in the past.
"It's a vehicle for us to tell those stories and that's why this appeal is so important."
Lieutenant Men Gurune, of the North-east Gurkha, added: "I genuinely think the museum has been instrumental in linking up and strengthening the relationships between the Gurkhas and Gordons.
"They have my full support and I wish them the very best of luck."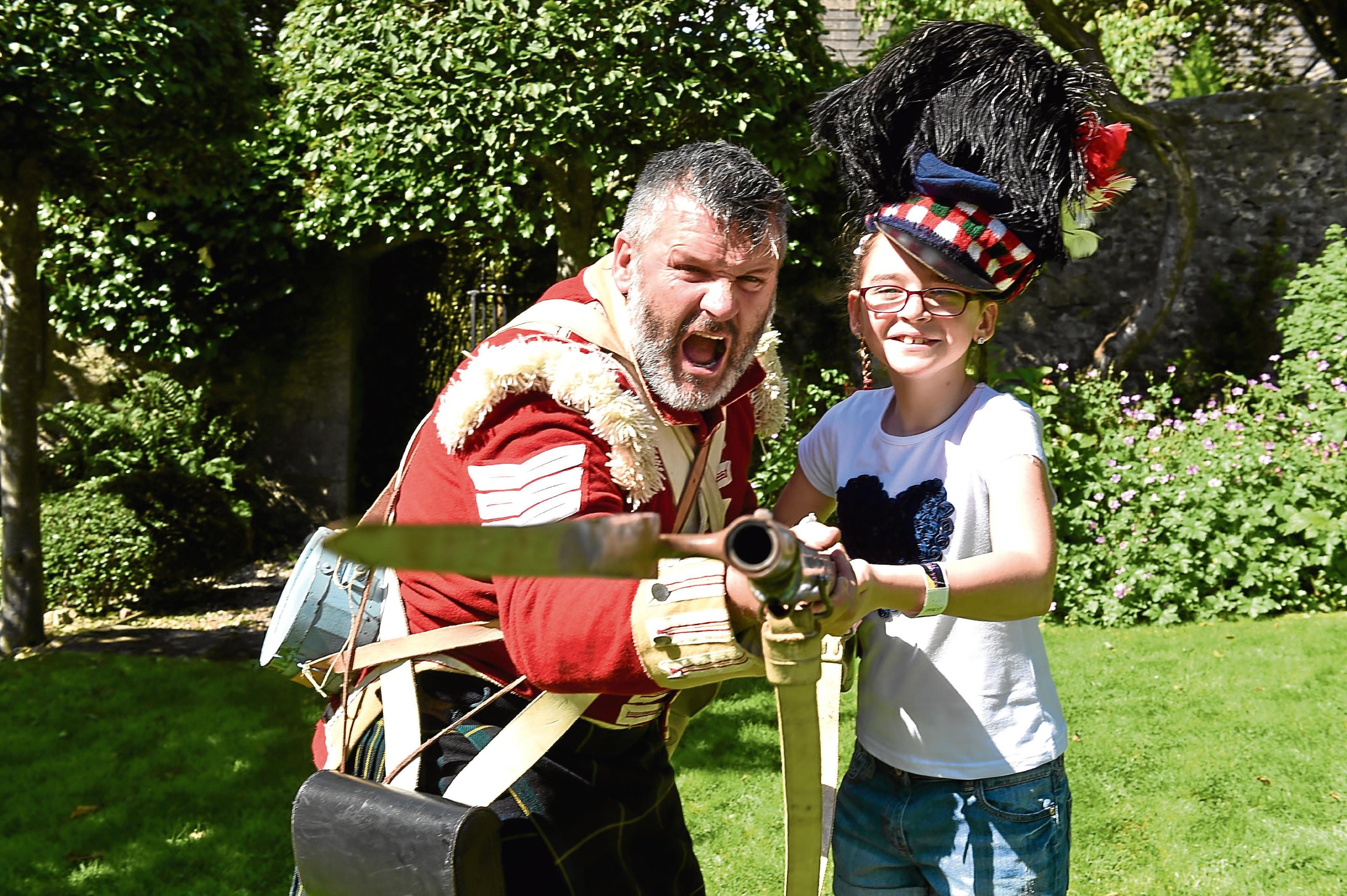 Aberdeen Journals has already given its backing to the appeal with a £10,000 donation.
Over the years, many of the firm's staff have served in the regiment.
Evening Express editor Alan McCabe said: "Aberdeen Journals has strong historic links to the regiment and we are delighted to be able to support the fundraising campaign."
Aberdeen Journals editor-in-chief and Press and Journal editor Damian Bates added: "The museum remains a vital link to remember those sacrifices and is essential to ensure that today's generations and those to come never forget the impact the regiment had in this part of the world and the efforts of those very brave men. None of us should allow this museum to falter; it would be an absolute tragedy should it fold.
"We will do all we can to protect the legacy and this financial donation shows our ongoing commitment to the history of the North-east and its people." The museum has also called on people to make bookings to use its facilities for events.
To find out more about the campaign visit www.gordonhighlanders.com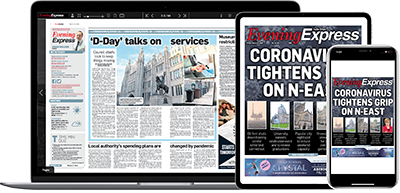 Help support quality local journalism … become a digital subscriber to the Evening Express
For as little as £5.99 a month you can access all of our content, including Premium articles.
Subscribe