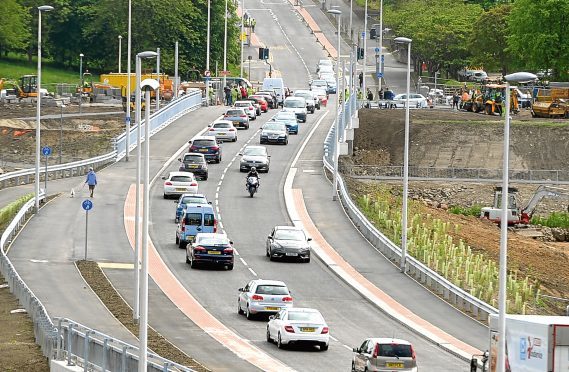 One of the largest new infrastructure projects in Aberdeen's recent history has celebrated its first birthday.
The Third Don Crossing, officially known as The Diamond Bridge, opened on June 9 last year, seven months behind schedule and over budget by £4 million at £22.3m.
In all, the route is 2.4km long and includes footways at least 2m wide along the whole length.
Councillor Ross Grant, the local authority's spokesman for transport and regeneration, said: "In terms of the scheme itself it's the largest road infrastructure scheme that's been delivered in Aberdeen in over 30 years. The delivery of it was hugely significant for the city."
Cllr Grant said latest figures show around 12,000 vehicles use the bridge every day.
He said: "It's more than we estimated prior to the scheme.
The result of that has been reduction in traffic counts on King Street and Great Northern Road and that is undoubtedly significant."
The bridge has not only been busy with cars, but with those travelling on foot and using their bikes as well.
More than 250 trees and some 14,000 shrub, woodland mix and hedgerows were planted along the route and its paths.
Cllr Grant said although the bridge had had a positive impact on the whole, the extra traffic in the area was still an issue.
He added: "It makes it all the more important that we as a council move forward with the Berryden Corridor.
"Marking a year since the opening of the Third Don Crossing hasn't meant an end to the work.
"Officers are well under way with carrying out the Third Don Crossing review.
"It will come back to council in the coming months to make recommendations on how to tackle pinch points with the scheme."
Bridge of Don councillor Brett Hunt, vice convener of the communities, housing and infrastructure committee, said: "We were slightly delayed on it but overall it's been a success.
"Tied in with the bypass, it should substantially reduce the congestion in Aberdeen."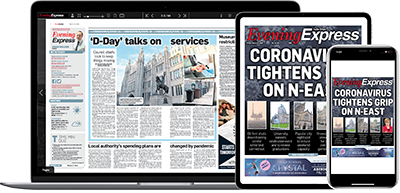 Help support quality local journalism … become a digital subscriber to the Evening Express
For as little as £5.99 a month you can access all of our content, including Premium articles.
Subscribe