North-east swimming sensation Toni Shaw was "honoured" to become one of Scotland's Learn to Swim ambassadors.
Albyn School's Toni, 15, has had a breakthrough year, starring as the Scots' youngest athlete at the Commonwealth Games on the Gold Coast.
She also produced a multi-medal performance at para-swimming's European Championships in Dublin.
The fourth-year pupil began her work getting kids into the water yesterday with a masterclass at Aberdeen Aquatics Centre for 30 Hanover Street School pupils.
Toni, who competes in para-swimming's S9 category, said: "I got asked if I would like to do the role, and I was really honoured. I think it's important to show other people with a disability it doesn't matter.
"You can learn to swim and don't need to go into private lessons. They can go into the normal Learn to Swim programme.
"Swimming's been a huge part of my life. It's given me more confidence and so many experiences to travel and meet new people.
"If you want to take it up I think it's a really good thing to do."
Toni's journey in aquatics began on the Learn to Swim programme at Northfield Swimming Pool, before she joined Cults Otters club.
Her talent saw her move to join up with the Aberdeen University high-performance squad.
The 2020 Tokyo Paralympics hopeful has experience as an instructor – teaching her own mum how to swim.
Her role will involve promoting swimming among youngsters at launches across the country, with world, Olympic and European champion Duncan Scott another of the governing body's ambassadors.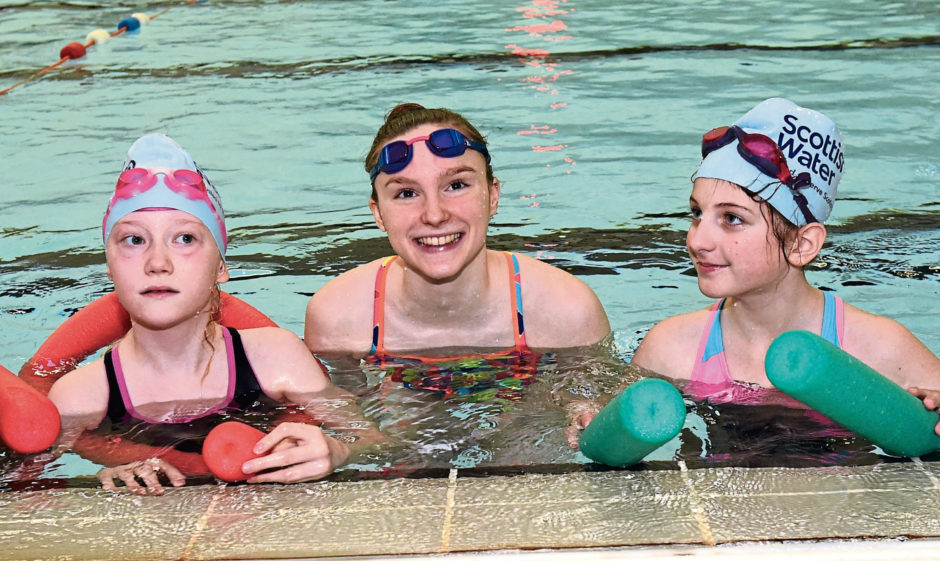 Paul Wilson, disability performance development manager for Scottish Swimming, said: "Toni has had some success on the international stage, so in terms of inspiration to younger athletes she's the perfect role model for us.
"The key thing is, with her age. She's only 15, so it's not a million years ago she went through the Learn to Swim programme.
"She can relate to the kids and they can relate to her."
Pathways manager for Scottish Disability Sport Lynne Glen described Toni's appointment as "trailblazing" and thinks it shows how attitudes towards disability have advanced in Scottish society.
She said: "In Toni's ambassadorial role, she'll inspire everyone to Learn to Swim.
"But there will be specific people who can relate directly to Toni because she has an impairment, making them aware there are opportunities to learn to swim and progress if they want to.
"It's probably the first time any sport has picked an athlete with a disability to promote a mainstream programme (for all).
"It's trailblazing and great to see her get the opportunity to put something back into the sport and inspire the next generation of para-swimmers.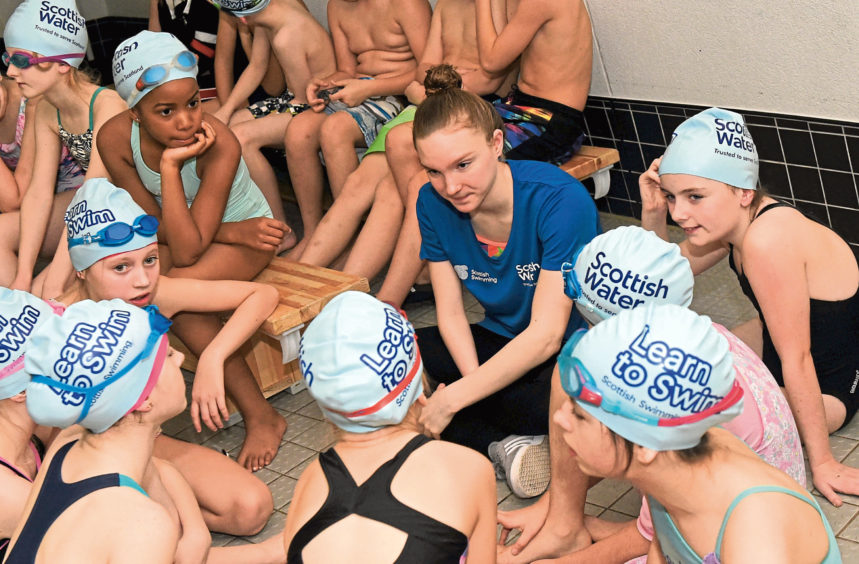 "It absolutely shows how far things have come. There's two sides of that – there's inspiring the next generation of para-swimmers who think 'I've got a disability like Toni, I can do that as well'.
"There's also the other side where it's educating non-disabled people that a para-swimmer at the high-performance level has the same commitment, effort and mindset that's needed to progress as a non-disabled swimmer."
Scottish Swimming's Learn to Swim programme is inclusive, with teachers able to adapt lessons so those with disabilities can take part.
There are 53,000 kids, from pre-school age upwards, on the programme across Scotland.
More information is available on the Scottish Swimming and Scottish Disability Sport websites.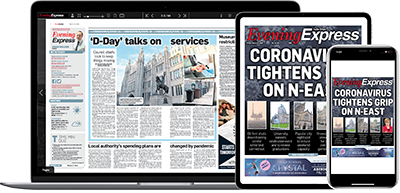 Help support quality local journalism … become a digital subscriber to the Evening Express
For as little as £5.99 a month you can access all of our content, including Premium articles.
Subscribe