Aberdeen's Christmas Village will double in size this winter and features a Santa Express train alongside a host of new attractions, the Evening Express can reveal today.
The event, which will be held on Broad Street for the second year, will extend along Upperkirkgate for the first time.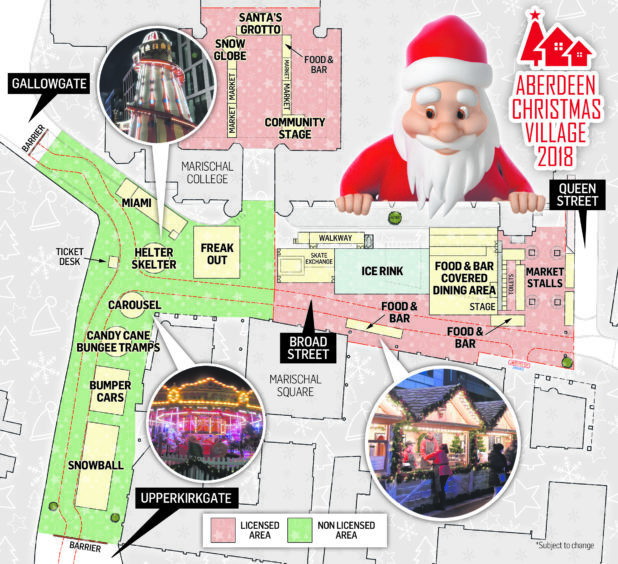 A Santa Express train, slingshot bungee jump ride and Santa's grotto are among the new attractions at the village, which organisers claim will be "bigger and better".
Organised by Aberdeen Inspired, Aberdeen City Council and Codona's, it will return to the city on November 22 and run until Hogmanay.
Other new rides include candy cane bungee trampolines for children, spinning bumper cars and the freak out ride to cater for thrillseekers. Old favourites like the carousel and helter skelter will also return.
German chalets will be erected in the Marischal College quad, with space for 16 independent stallholders – who won't have to pay to take part in the market this year.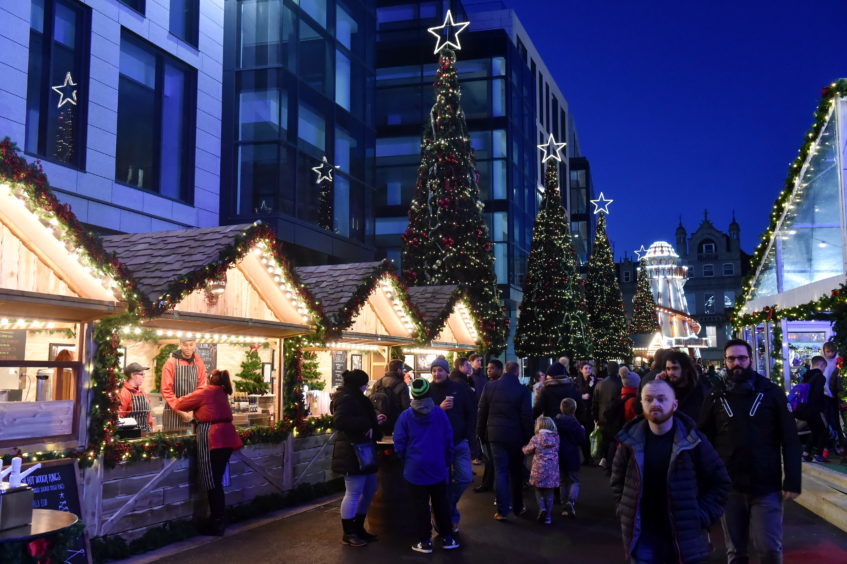 The Christmas in the Quad market – which will also sell gourmet food and drink – will be open from Thursday to Sunday every week.
Speaking to the Evening Express, Adrian Watson, chief executive of Aberdeen Inspired, said it has been getting "plenty of interest" from local businesses to have a presence in the market.
He added: "I'm excited and proud that local businesses have shown an interest in getting involved.
"We've said that it will be free for businesses to come in to entice them in and to give them that opportunity.
"We have listened to some of the feedback from last year, which was that it was quite condensed, and we have increased the footprint."
The ice rink will also be larger than previous years at more than 30m long – making it the longest temporary ice-rink in the north-east.
Santa will also make his first appearance at the Christmas Village this year with his own grotto set up in the Marischal College quad.
Children will be able to visit him every Thursday through to Sunday.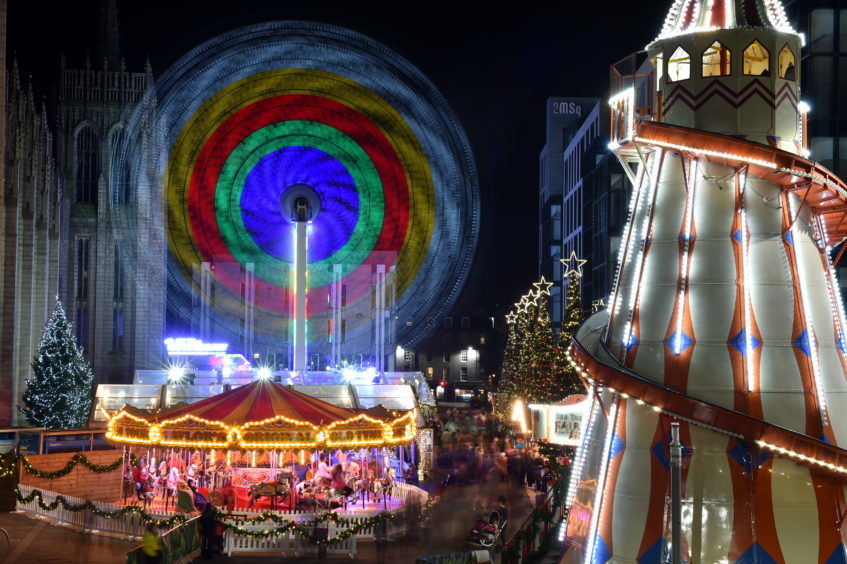 The Stonehaven Land Train will be refashioned into the festive Santa Express, operating every Saturday and Sunday from noon until 4pm.
The train will have one stop and each trip will consist of a single circuit around Aberdeen city centre.
It will leave from Flourmill Lane, before turning left on to Schoolhill and will travel up to HMT before turning down Union Terrace.
The train will continue down Union Street and turn left on to Broad Street.
---
---
A community stage in the village will host performances such as carol singing by schools, third sector organisations and church groups.
Mr Watson added: "What we're trying to do is to deliver something for everyone as best as we possibly can.
"We want folk to give it a chance and support it.
"As a business organisation we want to attract people in to the city centre to come in and spend money.
"We have a responsibility to our businesses to bring people in."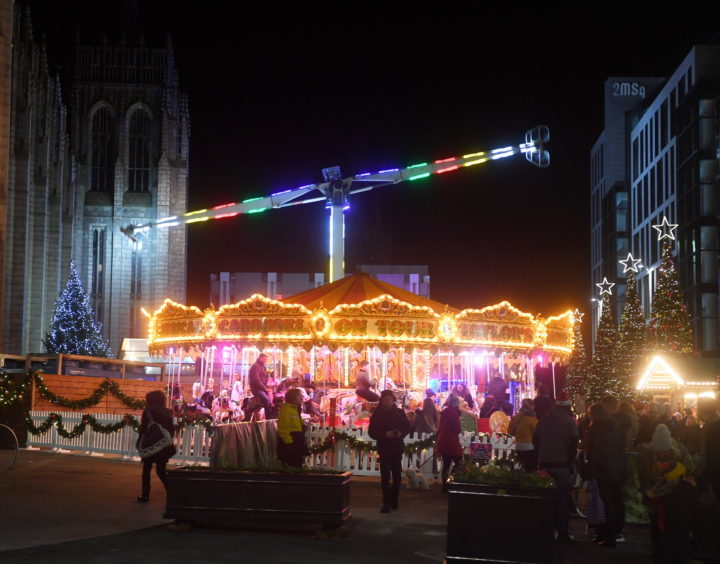 The Alive After Five scheme, which offers free parking from 5-8pm Monday to Saturday at the Denburn, Chapel Street, Frederick Street and West North Street car parks, will also still be running during the duration of the village.
The local authority has committed £150,000 for the running of this year's village.
Mr Watson said: "The free parking is there throughout the Christmas Village.
"No other city centre I know of in Scotland will offer free parking after 5pm.
"We have listened to what the businesses and public want and we have pushed the boundaries to get people into the city centre in numbers."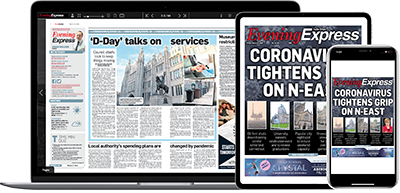 Help support quality local journalism … become a digital subscriber to the Evening Express
For as little as £5.99 a month you can access all of our content, including Premium articles.
Subscribe