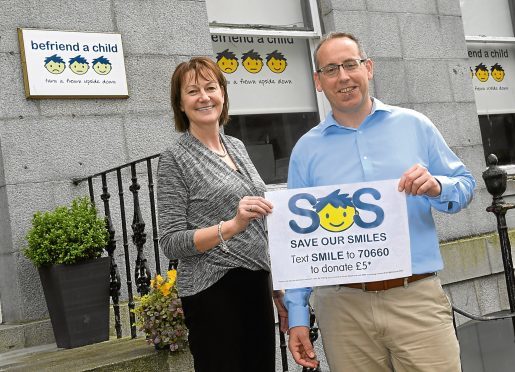 An Aberdeen charity that helps disadvantaged children in the North-east has raised more than £91,000.
The Evening Express-backed Save our Smiles (SOS) campaign for Befriend a Child has wrapped up raising vital funds for the organisation.
The befriending service, which pairs volunteers and children together, was facing cuts due to a lack of funds.
Befriend a Child has announced its final total and thanked everyone who had donated to the appeal.
Work done by volunteers and the charity has been highlighted by the Evening Express since the start of summer.
Richard Stewart, head of marketing, fundraising and external affairs with Befriend a Child, said: "It makes me happy to say we're drawing a line on the appeal having raised just over 90% of our target.
"This demonstrates the generosity and goodwill of our supporters and we are so grateful for everyone who got involved. And as well as the cash gifts, we've benefitted from more than £30,000 of in-kind donations in part thanks to the role the Evening Express has played in promoting our call for help.
"It's been a whirlwind four months since the launch in June – definitely the busiest summer we can remember. Along the way many of our existing supporters and lots of new ones have taken part, and we'll continue to see the benefits of their efforts some time yet."
The appeal also saw more than 20 new befrienders step forward to be matched with children at the charity.
Jackie Hothersall, the charity's CEO, said: "As we close our SOS appeal I have a big smile on my face, not because it is ending, but because it has generated so much support for the charity.
"On behalf of everyone connected with the charity I want to express just how thankful we are for all the individual fundraising efforts that have been made, each one, large and small, has made a difference.
"We are in a better place than we were at the start of summer which was the objective, and it is now up to us maintain the momentum that's been built up to carry the charity forward. I would also like to thank my team for all their efforts."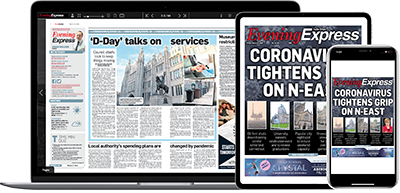 Help support quality local journalism … become a digital subscriber to the Evening Express
For as little as £5.99 a month you can access all of our content, including Premium articles.
Subscribe