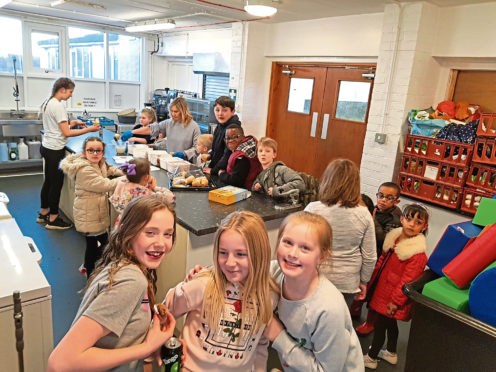 An Aberdeen youth club has been saved following a campaign to raise £23,000 to keep it running.
Inchgarth Youth Club was in "serious danger of closing" unless the funding was raised.
Centre manager Paul O'Connor previously said unless a minimum of £5,000 was found before December, it would have to shut.
To keep it going for the year they needed £18,000 – but managed to raise a whopping £23,000 through a variety of fundraisers.
The Garthdee group, which has 300 registered users taking part in Friday evening activities, is one of only five city youth clubs.
Funding was secured through 15 main donors, trusts and individuals.
Speaking of his delight, Mr O'Connor said: "The youth club was in serious danger of closing due to a lack of funding and support.
"However, the Inchgarth management committee has worked tirelessly to raise £23,000, thanks to the wonderful and generous support from numerous trusts, businesses and individuals.
"This means the Garthdee children can look forward to this much-loved service continuing in 2019.
"This is a tremendous early Christmas present for the entire community of Garthdee, one which delivers a huge investment into the future of our local children's lives and provides an unequalled youth club and service which is the envy of every community in Aberdeen.
"We wish to thank everyone who kindly supported our community's children, who saw the goodness in what the youth club does and often for children whose families really need our help."
---
---
The funds are being put towards staffing and weekly running and entertainment costs. Youngsters are offered activities such as karaoke, a pool table and computer games.
Paul said it costs £18,000 a year to run the club, however, costs could be cut to £10,000 to keep it going.
To celebrate, the children who are registered members are invited to a free Christmas party on December 20 from 6-7.30pm.
Registration for new members, who must live in Garthdee, is open until December 18.
Mr O'Connor added: "The kids are going to love it. This great news can only be a great thing for the community as a whole, with young people getting the very best of opportunities at our award-winning centre."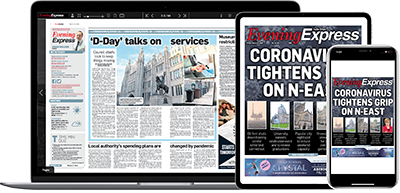 Help support quality local journalism … become a digital subscriber to the Evening Express
For as little as £5.99 a month you can access all of our content, including Premium articles.
Subscribe