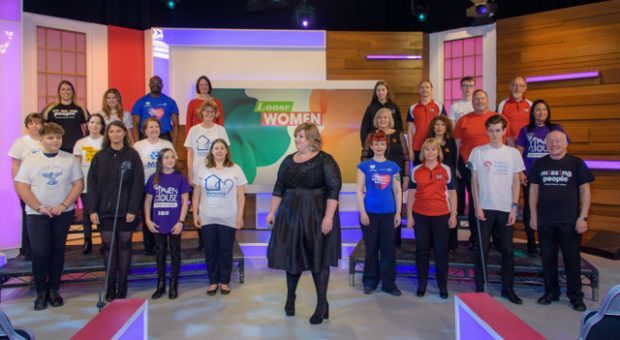 Two Aberdeen women performed on TV's Loose Women to hit the right notes for a charity album.
Pamela Semple, a 58-year-old grandmother from Kingswells, and her childhood friend Diane Murray, also 58, from Dyce, warmed up their vocal chords to support MND Scotland when they sang on the daily chat show.
Pamela performed as part of Choirs with a Purpose, which asked 12 charities to lend their voices to an album.
Pamela and Diane took part on behalf of MND Scotland, which supports people with motor neurone disease and raises vital fund for research to find a cure.
The two women sang with former Pop Idol winner Michelle McManus and voices from charities across the UK. MND Scotland was invited to take part in the project by the team at James Hawkins Music – known for the success of Britain's Got Talent 2017 finalists the Missing People Choir.
The choir and Michelle made an appearance on Loose Women where they sang a modern-day reworking of Sir Paul McCartney's We All Stand Together.
Pamela said: "Paul McCartney has waived the royalties so that every penny goes to charity.
"I volunteered for MND Scotland to go down to Glasgow and to record the song that would be for MND Scotland.
"The song we sang was Clouds by Zach Soiech and it was chosen by Lucy Lintott, who is the youngest MND patient in Scotland."
The profits from every album and single will be divided equally between the charities.
Pamela added: "Then we went to London where we performed with Michelle McManus on Loose Women. We were the only Scottish choir there and it was the first time MND Scotland performed as a choir – I had no previous experience. We all support the charity, but this was the first time doing something like this.
"It was amazing to be on stage because everyone in the choir has been affected by some tragedy and we stood together, and that is what the song is about – standing together through this terrible time. I did it with the supporters to raise awareness, support and funds for MND Scotland."
The illness is a rare condition that progressively damages the nervous system and weakens muscles. It affects walking, speaking, swallowing and breathing – and these tasks may eventually become impossible for sufferers.
Some of the choirs participating were Missing People Choir, Parr Wood High School Harmony Group from One Love Manchester and the Greenwich and Lewisham NHS Choir.
Pamela added: "My main reason for doing this is to raise awareness and funds for MND, hoping that a cure will be found."
MND Scotland's choir saw 200 people participate from different areas across Scotland for the recording of its single.
She said: "The highlight of the entire experience was standing with these charities who have all experienced tragedy and standing together to sing.
"Meeting the people from other charities and hearing their stories was an unforgettable experience."
Nigg man Neil Gordon, a photographer for MND Scotland, said: "Pamela works really hard to raise money for MND Scotland. She called me up saying that she needed pictures taken for the event and didn't want to risk a photographer she didn't know in London.
"I'm always happy to help charities.
"I hope that the awareness will help more people download the single and learn about MND."
We All Stand Together was released on November 24 and MND Scotland's single Clouds is set to debut this month, with the album due to be released on December 15 on www.pledgemusic.comchoirswithpurpose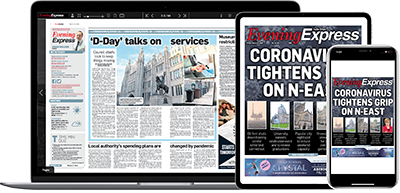 Help support quality local journalism … become a digital subscriber to the Evening Express
For as little as £5.99 a month you can access all of our content, including Premium articles.
Subscribe