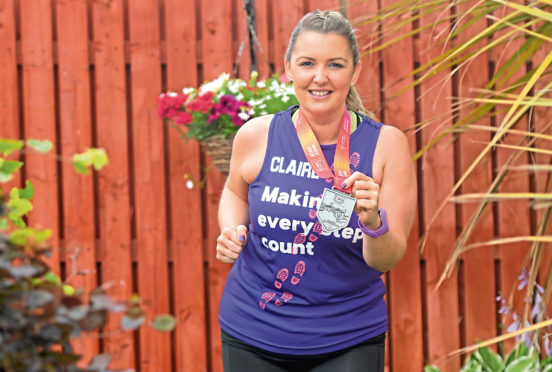 Claire Collie doesn't let anything get in her way when she puts her mind to something.
She has raised £8,000 for Alzheimer Scotland since losing her beloved grandmother May Roy to the debilitating disease.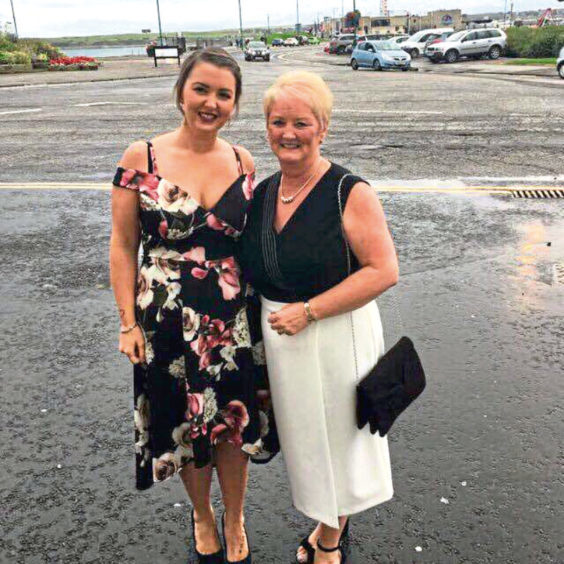 Earlier this year the 35-year-old beauty therapist undertook the biggest challenge of her life when she ran the London Marathon for the charity.
But far from enjoying the thrill of the experience, Claire found it all a bit underwhelming – and not for the reasons that might be imagined.
"I never hit any wall, nor at any time did I feel I couldn't carry on," said Claire, who owns Chic Nails & Beauty in Holburn Street.
"It was disappointing when I crossed the line as there were no spectators left, only staff and runners.
"I'm like, 'hello'."
Despite having a repetitive shoulder injury, Claire crossed the finish line one minute short of six hours.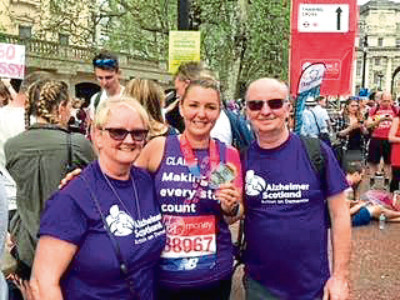 Claire's parents Frances and Steve were there to lend their support.
"Mum and dad ended up walking a half marathon themselves," said Claire, who lives in Hillside.
"They easily covered 14 miles," she said.
Claire revealed that at no time during her training did she have the desire to run.
"I did it purely to raise money. It's the only reason I put myself through it."
Claire's commitment to the charity began in 2012 after collecting donations at her grandmother's funeral.
"Alzheimer Scotland was our first choice."
But only then did Claire's family discover the charity relied on fundraising.
"We were shocked and it became the catalyst for me to want to get involved and help."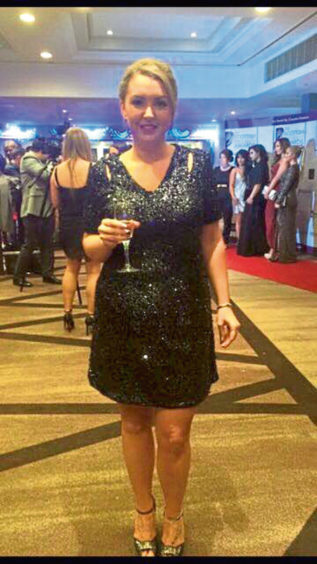 Claire's first endeavour was a sponsored skydive.
"It was totally exhilarating and amazing. An adrenaline buzz like no other," she said.
In 2013, Claire ran the Baker Hughes 10k and also the Great Scottish Run in Glasgow, completing them both in just over an hour and taking her sponsorship money close to £4,000.
In between running her beauty business six days a week, Claire also made time to squeeze in training as a fitness instructor in 2015.
The seeds of entering the London Marathon were then sown.
"I applied in the ballot to run but I didn't get a place," said Claire.
"I spoke to Alzheimer Scotland and through them I secured a charity place, which I was really grateful for as it afforded me the experience."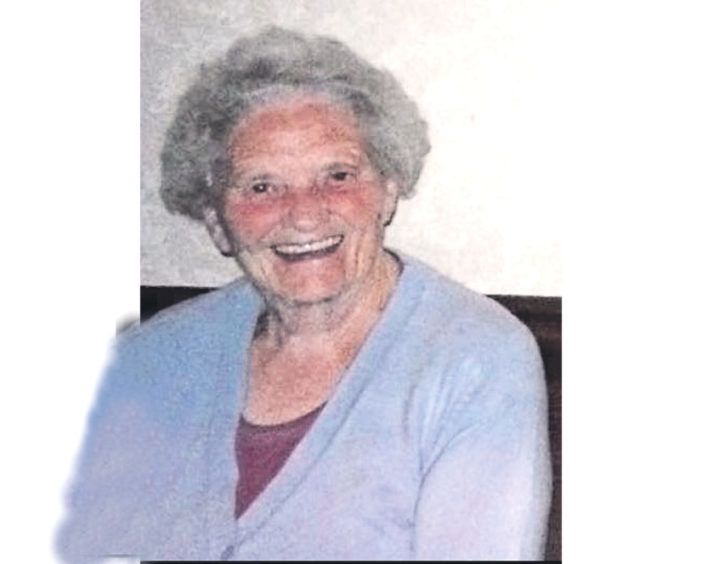 Claire followed the London Marathon 17-week running plan.
She trained in the snow, wind and rain. The coldest day she ran was -5C.
It took considerable commitment to follow the running schedule.
Claire would rise at 6am and run between four to six miles in her short sessions.
But come the weekend, her long runs, which were between two to five hours, would involve navigating her way along the Old Deeside railway line.
The longest she ran ahead of the race was 21-and-a-half miles.
So does Claire plan to run another marathon?
"I will carry on raising money for Alzheimer Scotland, but I can honestly say I will never run the marathon again.
"It was a once-in-a-lifetime experience but I simply can't dedicate as much of my life to running ever again," she said.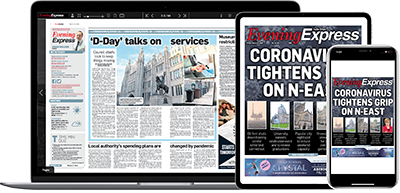 Help support quality local journalism … become a digital subscriber to the Evening Express
For as little as £5.99 a month you can access all of our content, including Premium articles.
Subscribe