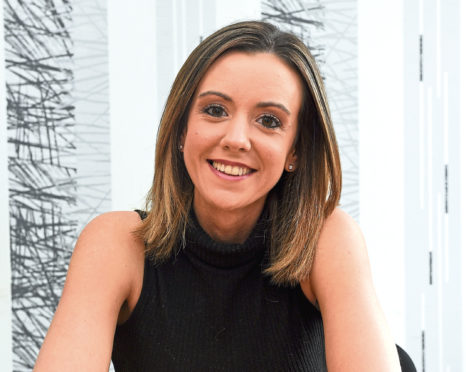 A north-east mum who beat cancer as a child is set to pull on her running shoes in honour of her late grandmother.
Lauren Gill developed a tumour between her spine and her skull after contracting glandular fever at the age of 13, and underwent a year of gruelling treatment, including chemotherapy.
Now aged 30, the Culter mum is aiming to make husband Stuart, 31, and nine-year-old daughter Emily proud by taking on the London Marathon.
She will be running for cancer support charity Macmillan in memory of her grandmother Kathleen Dempster, who passed away last year at the age of 76.
She said: "When I was ill, my mum and dad had to stop work to look after me and you don't realise how much organisations like Macmillan help in that situation until you're going through it yourself. It was so hard for my mum and dad but Macmillan helped them so much and I want other people to be able to get support as well.
"I'm very grateful for the fact I'm still here.
"Macmillan are even closer to me now because my nana passed away last year. They helped look after her from the very start.
"They were there the day before she passed away and it was such a comfort to us as a family.
"To know my nana was being looked after was so good as well. It's very, very difficult trying to look after someone who just wants to be at home but really shouldn't be.
"The nurses in the hospital have all the other patients to look after so it can be very difficult for them.
"The Macmillan nurses came to the house and really made her feel special.
"They put my nana to bed the night before she died and she was still smiling. When they left her she was happy and that is so important to us."
Lauren, a keen runner, is aiming to raise at least £2,500 through her marathon attempt.
However, she also organised a fundraising afternoon tea at Culter Mills Club last weekend and has almost reached her goal, raising £2,100.
She is now hoping to do her nana's memory proud when she joins more than 40,000 other runners for the marathon on April 28.
Lauren, who works in accounting at Subsea, added: "I do a fair bit of running so I decided to use that to raise as much money as I can.
"You want to give something back when they've done so much for you because that sort of thing is more personal.
"I know my nana would be so proud of me for doing this for people like me and her who have had to deal with cancer.
"Her name will be on my back and on my shirt while I'm running. I want to make her proud."
As well as herself and her nana, Lauren is also determined to do her bit for others battling the disease.
She said: "When I had cancer I was only young and I didn't really understand the impact it would have on my life.
"When you're ill you never see a future and I would definitely have never seen myself doing this.
"I want to do my best for everyone who is in the position I was in and might not be able to see a future for themselves.
"When I look at it now I am really proud of myself for being able to do all these things.
"I'm just determined to do my best and raise as much money as I possibly can."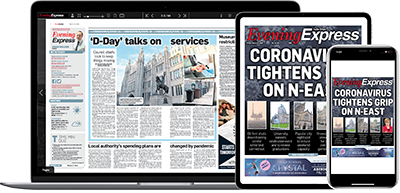 Help support quality local journalism … become a digital subscriber to the Evening Express
For as little as £5.99 a month you can access all of our content, including Premium articles.
Subscribe