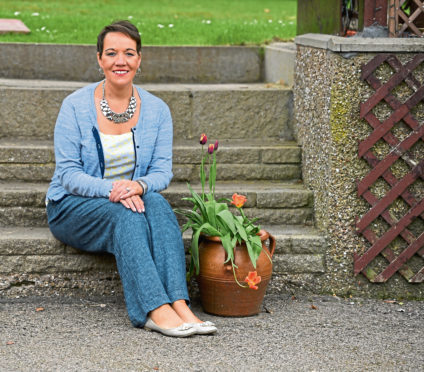 A woman diagnosed with a brain tumour four years ago and told she had a year to live has raised £10,000 for charity as part of her 40th birthday celebrations.
When Suzanne Davies was given the prognosis that she had a high-grade tumour, she was determined to defy the odds.
Doctors originally thought her symptoms were hay fever before operating to remove the tumour, which was the size of a golf ball.
She had surgery a week after receiving the news, which reduced the size of the tumour, although it will never fully go away.
She now has an MRI scan every six months as a check up.
Celebrating her 40th in May, last week she reached her £10k fundraising goal in aid of north-east cancer charity Clan.
Suzanne, a mother to Max, 11, and Lauren, nine, who lives with her husband Owen, 45, in Newtonhill, has remained positive throughout her diagnosis and wanted to give back to the charity that supported her family.
Clan, based in the north-east, offers support to not just cancer sufferers but their families, offering counselling and even beds to sleep in while loved ones are in hospital if they have to travel from places such as the islands.
She said: "The kids were four and seven at the time and I decided that I wasn't going anywhere.
"I decided I wanted to raise money for them because of all the stuff they have done for us. I remember at the time thinking how we could raise the money."
It is not the first time her family has raised a considerable amount of money for good causes, after they managed to donate £42,000 to a brain tumour charity.
Suzanne said: "At the time I had just turned 36. I started saying when I got to 40 I wanted a big party. I didn't want any presents, just for people to donate money."
She attended Clan throughout her diagnosis and learned reflexology and Indian head massages, which she is now qualified in.
Due to side effects from the tumour, such as fatigue, she works from home to offer treatments and will see two or three clients a week.
She said: "I am delighted that we have managed to raise the target, people are incredible."
The online fundraiser has raised more than £8,000, as well as an extra £2,000 offline.
To donate, go to justgiving.com/crowdfunding/Clansuze