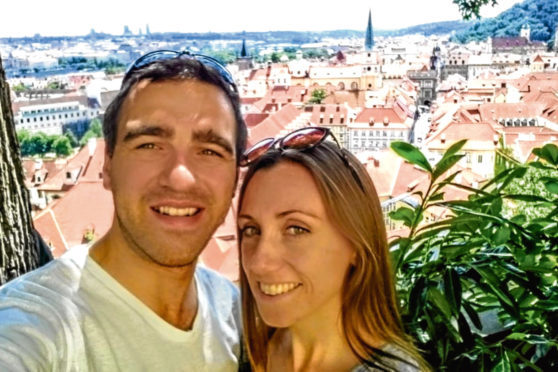 A cancer sufferer is poised to begin new £22,000 a month treatment as she closes in on her £150,000 fundraising bid.
Steph Roberts, from Cults, raised almost £90,000 within a week of launching her appeal last month, and is now in touching distance of her final amount.
The 33-year-old was diagnosed with stage four bowel cancer in July 2016, and has since undergone more than two dozen rounds of chemotherapy.
When the disease continued to spread after chemo, Steph was offered a maintenance drug.
Defiantly she searched for another treatment, finding a trial that she seemed to match the criteria for.
Steph, who now lives near Derby, was told that she was not eligible for the trial however, and opted to crowdfund to finance the treatment herself.
With her total now sitting at £137,000, she hopes that she can start her treatment soon, after her latest round of chemo.
"I'm finishing off some other treatment and I'm probably going to start in the next few weeks," she said.
"I'm just waiting for the go ahead from my doctors, but I have the funds available."
The treatment will cost £22,000 a month, meaning that she has enough financial backing for five months of treatment.
Steph hopes the treatment will improve her condition.
She said: "From what I'm hearing about the trials, I'm hoping that it would have a significant impact, but it is a trial, so we'll have to wait and see."
Steph described people who have donated to her cause as "extremely generous".
She said: "I've had so many donations from people I do know and people I don't know, it's quite overwhelming.
"It's given me a real boost and I feel really positive about the fact that I've got so much money so quickly.
"When I was told how much it would be it didn't really seem that achievable."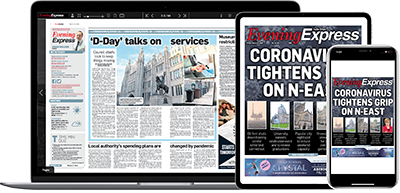 Help support quality local journalism … become a digital subscriber to the Evening Express
For as little as £5.99 a month you can access all of our content, including Premium articles.
Subscribe