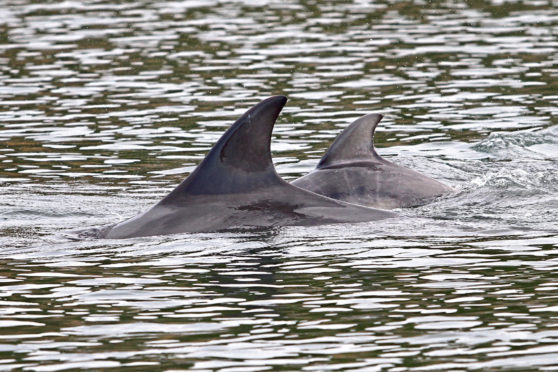 An eagle-eyed academic has spotted the first dolphin calf of the year off the north-east coast.
Barbara Cheney, a research fellow in ecology at Aberdeen University, spotted the calf while doing her weekly observations.
For mother dolphin Iceman, who was named before ecologists knew she was female, this is her first calf.
She said: "It's always quite exciting to see the first calves of the year. I remember seeing Iceman as a calf so it's nice to have watched her grow up and have calves of her own.
"The babies stay close to the mother until they are around two or three, when they start going to play with other calves.
"We don't know the sex of the dolphin yet but we are thinking of Vanilla as a name."