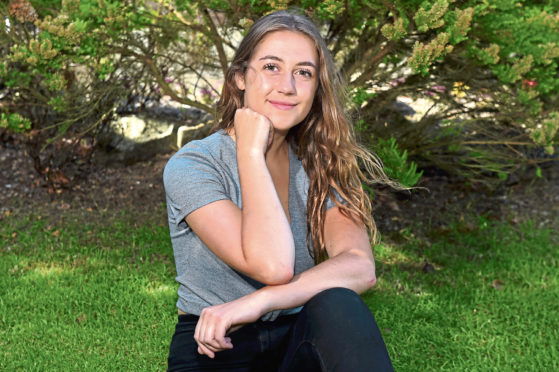 A north-east woman has hailed a charity for turning her life around as she prepares to start university.
Emily Barclay, 20, battled anorexia for most of her teenage years and spent months at a time in hospital before she was eventually admitted to the VSA St Aubin's care home last autumn.
However, the volunteer gymnastics coach, who is originally from Aberdeen's West End, credited the charity with helping her overcome the condition. She is now set to realise her lifelong ambition of studying physiotherapy when she begins classes at Robert Gordon University (RGU) after the summer.

Emily said: "Pretty much all the way through my teenage years I struggled with the disorder and I was in and out of hospital a lot.
"It ended up becoming a cycle, because I would be in hospital for a few months then go home and although my parents tried hard they couldn't really cope.
"It got worse and worse and I ended up being in hospital for two years before we found out about St Aubin's. When I first went things were really tough but the staff helped me so much. It was all about what helped me and them fitting in around that.
"Them supporting me made me realise I needed to get better. They trusted me and were there for me when I needed them."
Emily is now looking forward to beginning her course in September and is keen to make the most of the opportunity.
She said: "This has been the goal for a long time. I have had the chance to go in the past but I have always been too unwell.
---
---
"There was always something stopping me but now I am finally going to be able to do it. It's been my dream for such a large part of my life and I'm so excited for it.
"That's something else the staff at VSA have helped me with when I needed them. They have encouraged me and helped me to get well enough to be in a position where I can go to university and do things other young people do.
"I am so grateful for the support I've had from St Aubin's. Because of them I am able to go and live a normal life and enjoy it.
"The hospital made me physically well but being in St Aubin's has made me emotionally well again and I can't thank the staff enough for that. I never thought life could be this good."
St Aubin's manager Gail Smith said: "Emily has done so well to get to this point. She has reached a stage where she feels as though she is fully in control.
"She feels her time at St Aubin's has given her the confidence she needs to move on. She has done the majority of the work to get to this point herself so she has to be given the credit for that.
"She's living her life to her full potential and it's amazing to see what she's going to do."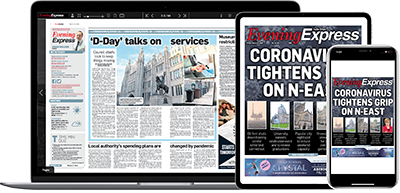 Help support quality local journalism … become a digital subscriber to the Evening Express
For as little as £5.99 a month you can access all of our content, including Premium articles.
Subscribe