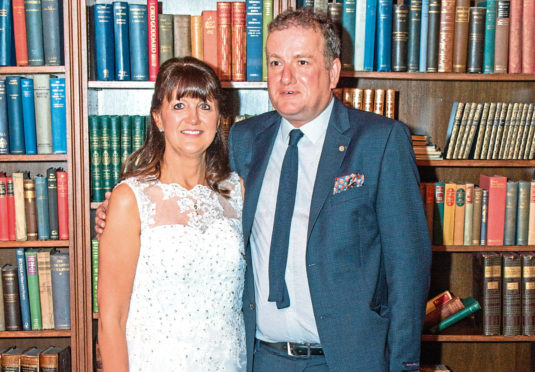 Elaine Baxter from Dyce went from being healthy to being put in an induced coma and going through a liver transplant within the space of a few weeks.
The 58-year-old underwent a transplant in 2013 after falling ill when her liver stopped working.
She said: "I wasn't on the waiting list at all, because I just took ill very suddenly.
"I was really nauseous and very, very tired, but unknown to me, this was me going into a coma. I was exhausted and I had itchy skin, which I later found out is a symptom.
"I went into hospital where they put me in an induced coma."
When Elaine went in for her operation, a new liver was sourced, but it was viewed as a risk.
She said: "Because I was going to die, they took the risk. I probably shouldn't have recovered as quickly as I did, but I'm very determined and that's half the battle."
She helped out at a stall set up in Pittodrie on Saturday to encourage people to sign up to the organ donation register and spoke to a couple who donated their son's kidneys after he died.
Elaine added: "I was really quite humbled by the whole experience – what wonderful people.
"You have got to tell your loved ones what you want. I have told all my family. A lot of people don't want to think about it but we aren't invincible.
"They can do skin grafts as well and that will be life-changing for some people.
"To me that's the most selfless action you can do, it really is so important. I don't look ill at all, I'm just getting on with my life, I will be forever grateful to my donor and their family as well."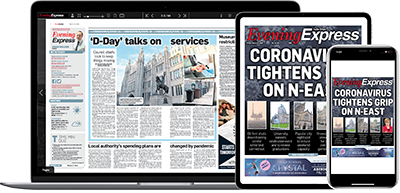 Help support quality local journalism … become a digital subscriber to the Evening Express
For as little as £5.99 a month you can access all of our content, including Premium articles.
Subscribe