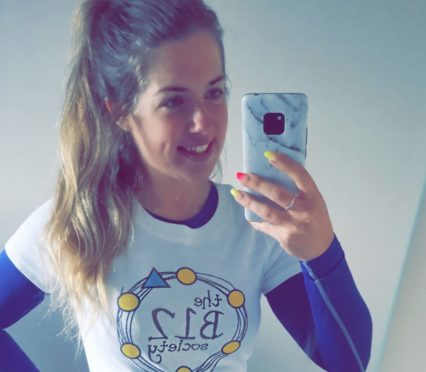 An Aberdeen woman has raised more than £700 for a Scottish charity after completing a 100-mile running challenge.
Vikki McIntee, from Bucksburn, ran a total of 100 miles throughout the month of May after deciding to raise funds for a charity that spreads awareness of B12 deficiency, a condition which Vikki has suffered with since July 2016.
The 29-year-old, who is affected daily by the deficiency, said her love for setting new goals pushed her to complete the challenge, as well as her eagerness to promote a charity so close to her heart – the B12 Society.
"I had signed up earlier in the year to run the Loch Ness marathon in October, so was due to begin training soon for that," Vikki added.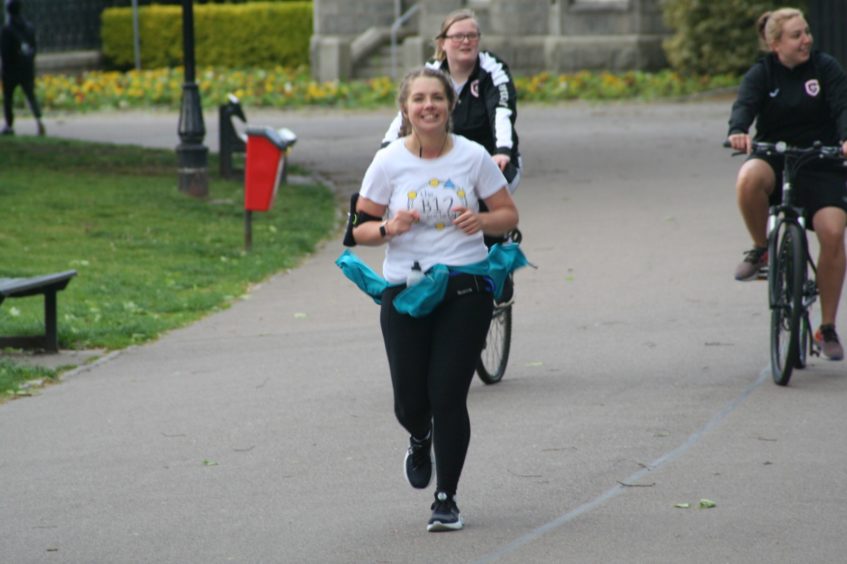 "But due to the current Covid-19 guidelines and restrictions, I was unsure if it was still set to go ahead, so I thought this challenge would be a brilliant way to train and give me a primary focus.
"I then decided to raise funds while completing my challenge for the same charity I was going to be running for in October, the B12 Society."
Vikki opted for a running challenge as she has played football all her life. And despite the implications that B12 deficiency can pose on Vikki participating in her favourite sport, she currently plays as part of the Grampian Ladies Football Club.
Vikki said: "Our coaches have been setting some running challenges to keep us fit during lockdown and utilising our exercise time to the best of our abilities.
"Until this challenge, the furthest distance I had ran was around 10km in one go, so I've never been a long distance runner.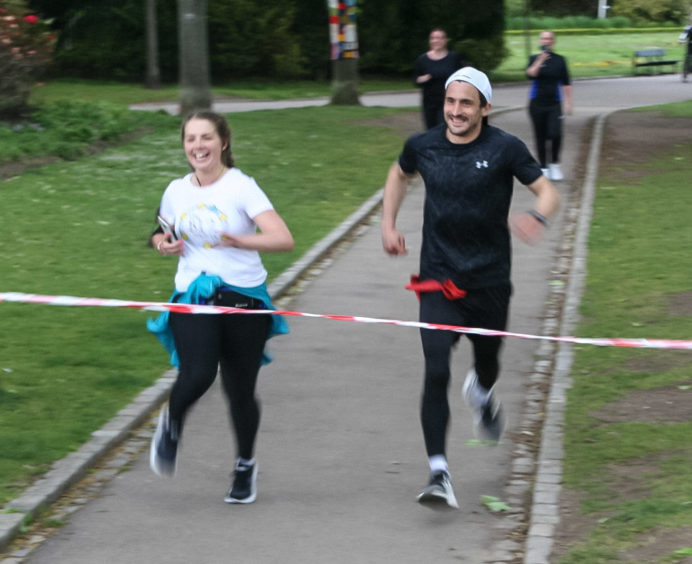 "But what I loved about this  is that I had 31 days to complete it and it could be achieved by running at least 5km per day, which I was more than happy with and found achievable."
On her condition, Vikki says she was unaware that she was deficient in vitamin B12 for a number of years before being diagnosed.
"With regards to my diagnosis, I had been back and forth to the doctor from July 2016 with an array of symptoms including severe nausea, unexplained skin rashes, dizziness and fainting and nerve damage (to name a few), which had started to have a huge impact on my daily life.
"All of this developed at different stages over the course of these four years, slowly getting worse. During this time, I was referred to hospital twice for further testing as the doctor was at a loss as to what may be causing these symptoms.
"The first visit in 2017 revealed I had damage to my stomach lining with no known cause and the second visit was in October 2019, where they discovered I was deficient in vitamin B12.
"A vitamin B12 deficiency is the inability to absorb B12 from food or supplements into the bloodstream. This usually happens due to the lack of intrinsic factor, a protein produced in the parietal cells of the stomach, but can also be caused by pernicious anemia, gastric bypass surgery, some prescription drugs and autoimmune disorders – such as celiac and crohns.
"The only way we can absorb the vitamin B12 we need is through intramuscular injections, ranging in frequency from daily to 12 weekly, depending on severity of symptoms and how low your B12 levels are."
Vikki spent a three-week period working towards her 100-mile goal, which concluded with a marathon at Duthie Park alongside her football coach, Ryan Davidson.
Vikki said: "I had in my mind i was going to run either 5km every day or 10km every two days. By the 10th of May I had already hit the 50-mile mark over seven days worth of running and three rest days.
"When I was nearing the end of the challenge, I spoke to my coach – Ryan – about the possibility of running a marathon at Duthie Park to hit the 100-mile mark and raise as much money as possible.
"When he offered to run with me for support, my mind was made up. I was going to finish my challenge with a run I never imagined I would be able to complete, which was a bit of a crazy idea considering I had done very little training for it.
"However, I was determined to push myself as much as possible to help my chosen charity. This was when the donations came flying in and I knew I had made the right decision."
Ryan, who accompanied Vikki in the marathon , said Vikki "remained determined throughout".
"Vikki and I set out both not knowing what to expect as both had only completed the half marathon, so it was a new experience for both," Ryan added.
"She was never ready to give up during the marathon, even at times when she went through cramps, blisters and the pain she was putting her body through.
"What she has achieved through the pain is remarkable. Our friends were waiting at Duthie Park with a finish line for us, while social distancing. It was an emotional end to a tough but fantastic day."
In the end, over £700 was raised for Vikki's chosen charity. The funds will be used to submit the B12 Society's training programme to the Royal College of General Practitioners for accreditation. Once accredited, the programme will be recommended to every GP in the UK.
"My initial target was £350, so I am ecstatic that i have managed to exceed this," Vikki added.
"My friends and family have been inspired by me and think I'm very brave to take on such a challenge knowing that my body probably couldn't take it. Not once did anyone try to talk me out of it as they knew I wouldn't, and they've had nothing but support for me.
"This was not an easy challenge for me to complete. Exercise depletes your B12 levels and with a deficiency, the only way I can bring my levels up again is through injections.
"With the doctors surgeries stopping all B12 injections due to the pandemic, this was a dangerous challenge for me to undertake. Low levels of B12 can cause severe nerve damage, heart and lung problems along with memory loss and many other potentially irreversible problems.
"I'm over the moon that my fundraising will now provide this essential training course for GPs in treating and understanding the impacts a B12 deficency has on our lives. I am hopeful that this will show a positive impact for all of those who suffer."
The Feelgood Feed: Stories to lift your day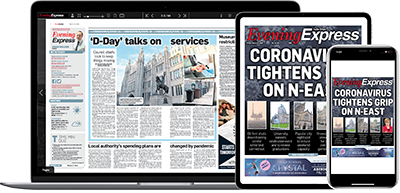 Help support quality local journalism … become a digital subscriber to the Evening Express
For as little as £5.99 a month you can access all of our content, including Premium articles.
Subscribe