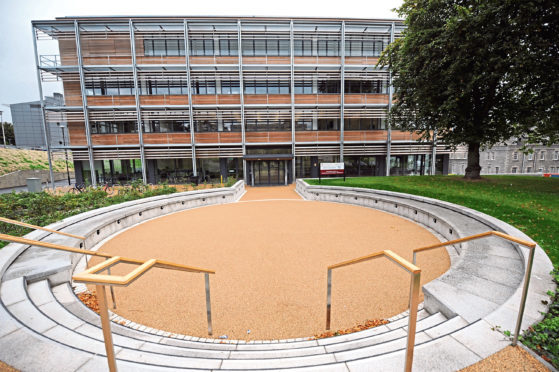 A medical school is celebrating after climbing higher in the university league tables.
Aberdeen University's medical school has been listed as fourth in the country in The Guardian university league tables 2019, entitled The Guide.
The department had reached No 12 in the tables the previous year.
Each university in the UK features on The Guide, and is ranked on factors deemed most important to students such as how much they benefit from teaching, whether other students liked the subject and their chances of getting a good job after graduation.
Dentistry was ranked second in the UK, anatomy and physiology was ranked fifth, sports science was sixth in the UK and first in Scotland.
Meanwhile, pharmacy and pharmacology was 13th with Robert Gordon University (RGU) beating it at 8th place.
Of the students taking the MBChB (Hons) degree at Aberdeen University, 97% said they were satisfied with the course and 96% recorded satisfaction with the teaching.
Almost all of the students moved from first to second year – representing 98.3% – and 100% of students were able to find graduate-level jobs within six months of graduation.
The Guide reported that 85.7% of dentistry students were satisfied with the course and the student to staff ratio stood at 5:4.
Students on pharmacy and pharmacology courses – which includes biomedical sciences and immunology – were also pleased with the teaching, as 76% were satisfied with feedback and 98% were happy with the course overall.
Professor Steve Heys, head of the School of Medicine, Medical Sciences and Nutrition, said: "We are delighted with these latest rankings, which underlines the tremendous work being done here to train clinicians, researchers and healthcare staff who can make a real difference to the communities that they will go on to work in.
"Rankings are one way of measuring success and we know they play an important role in attracting the best and brightest students to study in Aberdeen and the fact that our own students scored us so highly for course satisfaction is a great indicator that we are giving them a great start to their careers.
"We are pushing ourselves to deliver our teaching in more innovative and engaging ways and have done a power of work to encourage students from widening access backgrounds to be able to apply for medical school, such as our Gateway 2 Medicine course run in conjunction with North East Scotland College."
However, Aberdeen University fell five places in the overall table, placing 51st, while RGU placed 78th compared to its 62nd place last year.
RGU's fashion and textiles course came out 10th best in the country.
Last month the university secured its highest ever placing in the Complete University Guide, climbing from 40th to 28th in the UK, while RGU fell eight places from 75th to 83rd.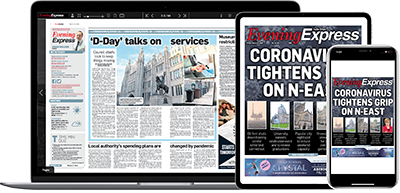 Help support quality local journalism … become a digital subscriber to the Evening Express
For as little as £5.99 a month you can access all of our content, including Premium articles.
Subscribe