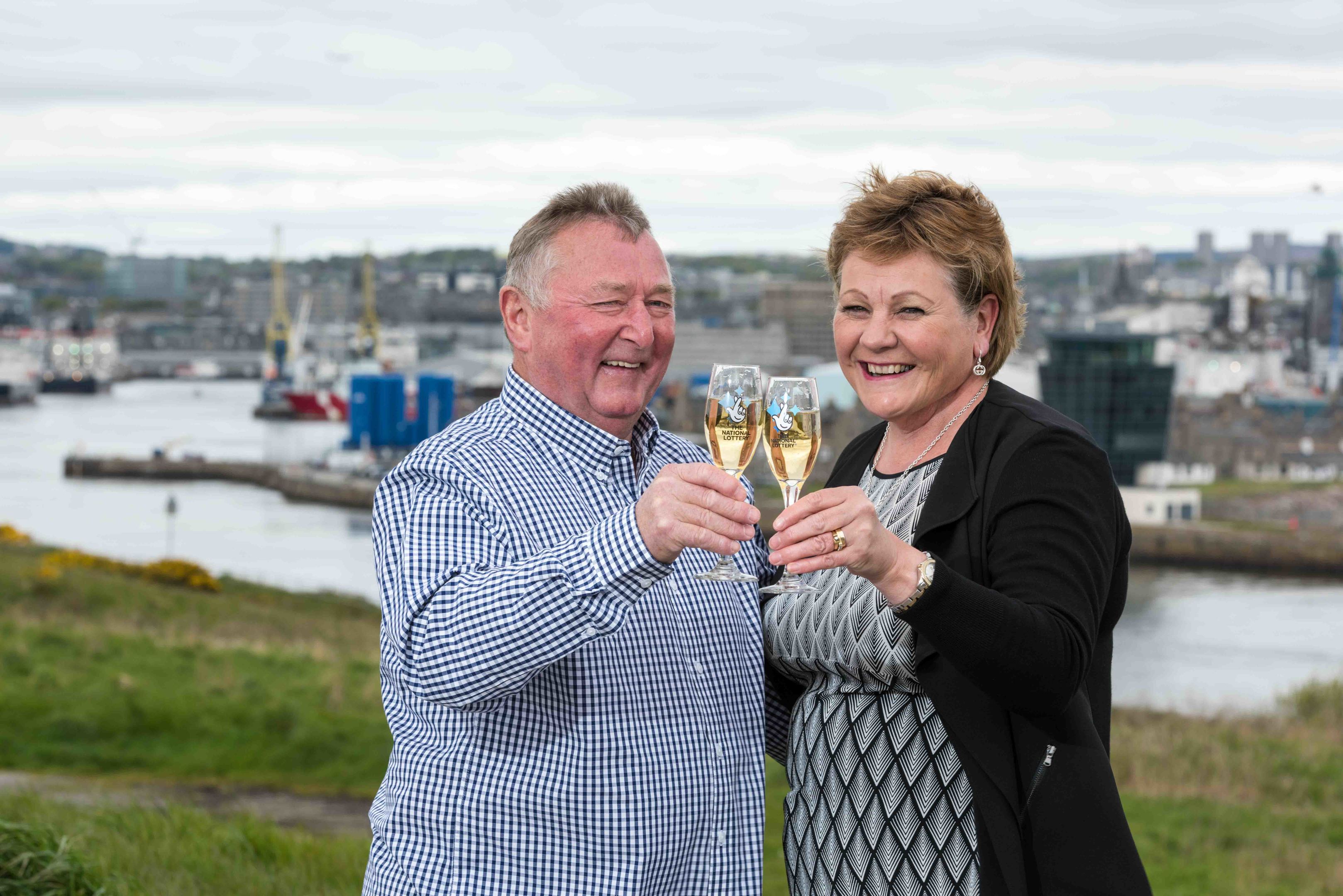 A North-east couple were on hand to toast Aberdeen's success after the city was revealed as one of Scotland's luckiest postcodes.
The AB postcode is in the top five when it comes to creating National Lottery millionaires.
The National Lottery has confirmed the Aberdeen area has produced 41 millionaires since the first Lotto draw in 1994, placing it fourth in Scotland.
Alford couple Sheila and Duncan are part of that special millionaires club following their £4,520,123 Lotto win in February 2012.
Other winners in the North-east who have shared news of their luck include offshore worker Michael Innes and fiancée Megan Fulton who scooped £1,000,000 on a National Lottery Instant Win game and Libby McRae from Ellon who put her  £2,159,664 Lotto jackpot win down to meeting Olympic gold medalist Mo Farah.
Andy Carter, senior winners' advisor for The National Lottery, said: "Aberdeen has secured its position as one of Scotland's luckiest postcodes, producing more than 40 millionaires since the Lottery began.
"There are now a massive 4,250 National Lottery millionaires across the country and with more than 6 new millionaires made every week there is likely to be another local winner made soon."
The top five areas in Scotland that have produced the most millionaires since the National Lottery began are:
G – Glasgow
EH – Edinburgh
ML – Motherwell
AB – Aberdeen
KY – Kirkcaldy