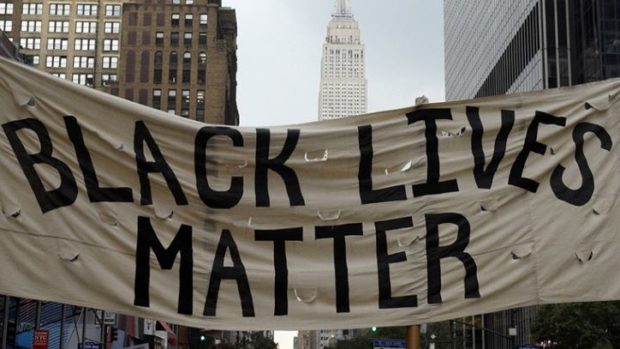 An Aberdeen group has arranged a series of poster protests for residents to show their support for the Black Lives Matter movement.
The announcement for the events comes after days of demonstrations in the US following the death of George Floyd, an unarmed black man who was killed in police custody.
Hysteria Aberdeen announced on Facebook that a poster protest would be held in support of the demonstrations currently happening in America.
The group are asking for Aberdeen residents to show their solidarity by creating posters and artwork to hang up throughout the day in order to avoid a mass gathering.
Four events will be taking place this Sunday in Duthie Park, Westburn Park, Skene Square and Marischal Square with a capped number of attendees allowed.
In order to safely protest during the coronavirus pandemic, organisers ask that protesters adhere to strict safety regulations.
Participants should not attend without a face mask and should not take public transport.
Those who are immunocompromised or who live with someone who is should not attend but place their posters in their window.
Social distancing measures will be in place with attendees required to keep a two-metre distance from each other.
Protesters also should disperse after they have hung up their posters to avoid the demonstration becoming a gathering.
Fatima Zahra Joji, from Westhill, is heavily involved in black community projects in Aberdeen.
She said: "We are encouraging more people to put posters on their windows or doors if they can for now to show their solidarity.
"We can look into the possibility of organising more locations in future.
"For now we are limiting it to four locations with numbers capped in order to make it as safe as possible."
Fatima noted that the current Covid-19 guidance in Scotland differs to that of America and England, but hopes that people will join in to march once lockdown ends.
She said: "I think we need to recognise that by marching we will be complicit in the spread of the virus and it is not a reversible action.
"I do find that marches are helpful as they attract so much attention therefore raising awareness for the cause that it is trying to promote.
"I was indeed pleased to see that many in the Aberdeen area were so caught in the wave of this movement that they were willing to start a march here in solidarity whilst drawing attention to our own issues of racism in Scotland, no matter how subtle or small scale you find it.
"The bottom line is why justify or make excuses for racism and all the hardship it brutal treatment it creates? Why should people have to endure it? So I was so pleased to see non-black people be allies."
Chief Constable Iain Livingstone said: "Like many people in Scotland, indeed across the world, I am shocked and distressed about events in the United States.
"Racism in all its forms is disgraceful and unacceptable.
"Those events do not reflect our style of policing in Scotland and we continue to value the strong bond of trust with all our citizens and communities.
"That trust is based on mutual respect and an absolute commitment to public service. Our legitimacy and authority comes through the consent of our fellow citizens.
"I am deeply grateful to the vast majority of people in Scotland who give their support and co-operation to our officers and staff, as we all play our part in maintaining a strong, cohesive and peaceful society.
"I am committed to relentlessly improving how we reflect, represent and engage with our communities, and to ensuring Police Scotland's 23,000 officers and staff uphold our values of human rights, fairness, integrity and respect.
"On the occasions where individuals do not reflect those values, we consistently take necessary and proportionate action.
He added: "What I see every day in policing in Scotland are brave, professional, and compassionate people, who are dedicated to public service. That has never been more evident than over the past 10 weeks.
"We are aware of a number of planned events in Scotland in the days ahead.
"We would encourage everyone to continue to follow the Scottish Government's regulations and guidance on meeting outdoors and will engage with organisers to minimise any risks to public safety or health."
The pin-up poster events will be held on Sunday, June 7 from 9am-9pm. For further information visit https://bit.ly/3eNHuWw.
A separate Black Lives Matter Protest is set to take place at Castlegate at 1pm on Saturday, June 13.
Participants are asked to wear masks and follow social distancing guidelines.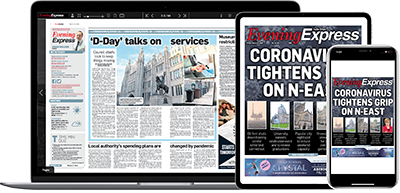 Help support quality local journalism … become a digital subscriber to the Evening Express
For as little as £5.99 a month you can access all of our content, including Premium articles.
Subscribe