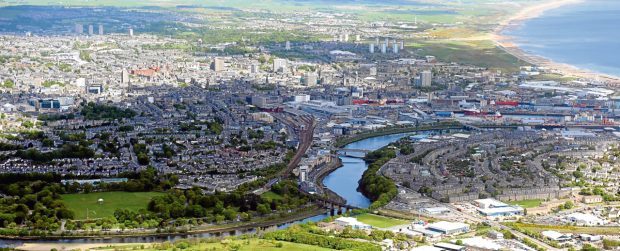 An Aberdeen student association has criticised a consultation which it claims discriminates against students in the housing market.
A draft overprovision policy for homes of multiple occupancy (HMO) properties has gone to public consultation and is due to end tomorrow — but Aberdeen University Student Association (AUSA) has hit out at Aberdeen City Council, saying that if it was implemented it would disproportionately affect students.
The policy will affect Froghall/Powis/Sunnybank, Old Aberdeen and Garthdee, areas which immediately surround both University of Aberdeen and Robert Gordon University.
It applies if HMO properties — which are often used by students — make up more than 10% of the residential homes in the area, and means the licensing committee can refuse to grant any more licenses if this limit has been met.
Communities officer at AUSA Lewis Macleod has criticised the policy, making the point that, with the fall in private rental sector prices, HMO properties are often cheaper to rent than purpose-built student accommodation which can cost up to £12,000 a year per room in the city.
He said "The main effect it will have is that it will put up the cost of living for students. This will have the knock on effect of students moving into more expensive halls, or moving further away.
"Old Aberdeen Community Council have said that students destroy communities, but that's fundamentally untrue.
"It's a very nice place to live but ultimately that area wouldn't exist without the university, which wouldn't exist without the students.
"We're doing all that we can to make sure that students are represented.
"Lots of people equivocate students with antisocial behaviour but there's no studies to back this up. It really is an unfair judgement on students.
"Some people say that it means families cant move into the area, but there's no demand for families moving into the area, and it's not an either/or thing."
Gordon Mutch, chairman of Old Aberdeen Community Council, said: "It's a very simplistic view to take that we're being anti-student. We want a mixed community, we want a good balance of students and families.
"There's allowed to be up to 10% ,which is quite a lot. We're not looking to get rid of HMOs.
"We're not looking to displace students. But if it's all students in the area, it becomes like a ghost town during certain parts of the year and businesses suffer."
Students are being encouraged to give their voice to the consultation in its final days and to contact local councillors.
Aberdeen City Council declined to comment as the consultation is still ongoing and is subject to the committee process.