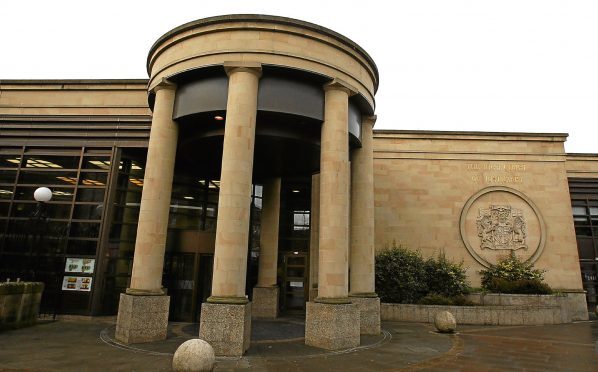 An Aberdeen student who claimed he was drug dealing to pay his university fees has been jailed for four years and 145 days.
Yussuf Adedeji, 20, who was studying at Robert Gordon University, was caught after he threw a rucksack containing drugs and his McDonald's staff discount card out a window.
Adedeji, who is Nigerian, was held after a raid at his flat in Belmont Road, Aberdeen, on July 8.
Police seized £140,000 of drugs, including cocaine and ecstasy.
At the High Court in Glasgow he previously pled guilty to drug supply charges.
Judge Lord Burns told Adedeji: "You appear to have deliberately involved yourself in drug dealing for a three-month period and you did so to get money for your study activities.
"You were on a visa which allowed you to stay in this country and not to get involved in drug-dealing."
The court heard that after being charged and released on bail and ordered to hand over his passport within 24 hours, Adedeji tried to flee the country on July 12.
The next day he called police to claim he had been abducted and robbed.
Police discovered that Adedeji was on a bus bound for London from where he planned to get a flight to Nigeria.
---
---
His coach was stopped in Lancaster. and Adedeji was held and taken back to Scotland.
Lord Burns jailed Adedeji for four years on the drugs charges and a further 145 days for his attempt to flee the country.
Defence counsel Graham Robertson said: "He says he fled because he was scared.
"He had just completed his first year at university and made a wrong decision that he must now pay for. He tells me he did it to get money for his university course."
Adedeji was caught after police got a tip-off that he may have chucked a bag of drugs out his window.
A rucksack was then discovered near his flat, as well as drugs inside, a wallet was also found with items linked to Adedeji – including a McDonald's discount card.
A haul of cocaine, ecstasy, cannabis, ketamine and a tranquliser called alprazolam were found both in the rucksack and the flat.
Lord Burns said that Adedeji will be deported after he serves his sentence.