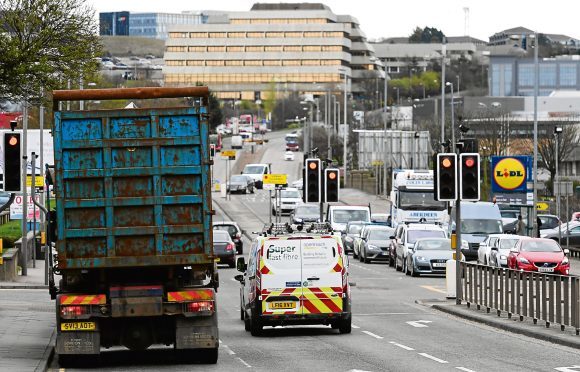 Three Aberdeen streets are off the list of Scotland's most polluted – but campaigners are still demanding action to protect children.
Union Street, Wellington Road and King Street featured on a top 10 list of Scottish streets with the worst air pollution levels last year but are not on this year's list, which has just been published by Friends of the Earth Scotland.
The campaign group welcomed the news but said 16 of 66 sites Aberdeen City Council monitors still do not meet European standards for air pollution.
They want the council to continue working with the Scottish Government to establish a low-emissions zone where some types or all vehicles are banned.
The group's air pollution campaigner Emilia Hanna said: "Aberdeen's streets still have problems of air pollution.
"The Scottish Government and the council should work together to bring forward a low emission zone and should promote sustainable transport alternatives like walking, cycling and public transport."
The council's transport spokesman Councillor Ross Grant said: "As a council, we are committed to innovating in transport and the reduction of pollution is a key objective.
"We are pleased those efforts are being shown to make a positive impact on air pollution levels and committed to continuing that work."
A Scottish Government spokesman said: "We are committed to introducing low emission zones into Scotland's biggest cities before 2020.
"Our Cleaner Air for Scotland strategy sets out an ambitious programme of action to promote air quality and Scotland is the first country in Europe to pass legislation based on World Health Organisation guidelines for fine particulate matter."