A social worker has been struck off after a watchdog ruled her actions left disabled children in Aberdeen at risk of "significant harm".
Helen O'Reilly "abused the trust" placed in her when she worked as a social worker for Aberdeen City Council for 18 years up to 2015, the Scottish Social Services Council ruled.
She put one child at "unnecessary risk" by failing to convene a conference to discuss a child who had been coming to school in clothes covered in dog mess, with bruises and without essential medication.
In another, Ms O'Reilly failed to follow up "concerns" of sexual abuse of a child by a family member.
In other cases she failed to keep records of visits for some children.
In one case, where she was the lead social worker for a child, she recorded just one phone call in 13 years.
An SSSC fitness to practice panel heard seven days of evidence in Dundee earlier this month and has now published a written judgment which said Ms O'Reilly's failings covered 20 "vulnerable" children – most of whom were disabled.
The panel said: "The panel was persuaded on the evidence that your behaviour had significant harmful consequences for the service users for whom you were the allocated social worker and lead professional.
"The panel considered there was potential for significant harm in all of the cases.
"Your behaviour was very serious and constituted a pattern of premeditated and deliberate acts with no concern for the possible consequences.
"It involved a significant breach of trust.
"It represents a sustained pattern of unacceptable behaviour.
"Your actions demonstrate a serious disregard for your duties and responsibilities as a social service worker."
The Evening Express was unable to reach Ms O'Reilly.
An Aberdeen City Council spokeswoman said: "We are committed to protecting vulnerable people and we expect all staff to adhere to the highest of professional standards.
"We have held an audit and a review of the cases this individual was involved in, and we will also take on board the findings of the panel."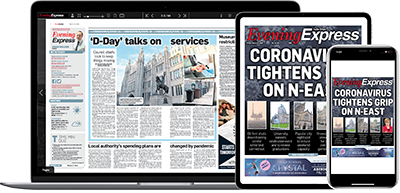 Help support quality local journalism … become a digital subscriber to the Evening Express
For as little as £5.99 a month you can access all of our content, including Premium articles.
Subscribe