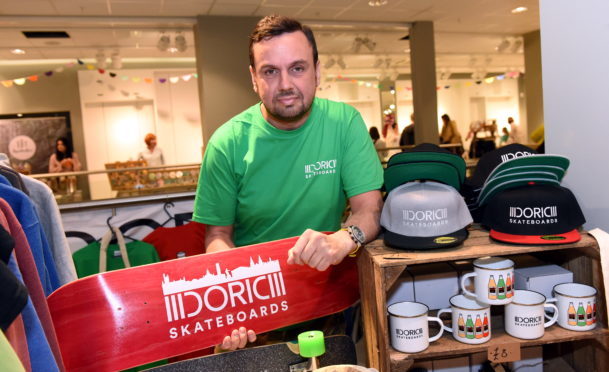 Doric Skateboards hope to bring a sense of community to the skate scene in Aberdeen.
The online retailer, which entered this year's Evening Express Retailer Awards, hopes to scoop top spot in the Specialist Retailer category.
Owner Gary Kemp launched Doric Skateboards in March 2017.
Gary, who got his first skateboard when he was just eight years old, aims to create a skateboard brand the north-east can be proud of.
He is heavily influenced by Aberdeen, its buildings and history.
Gary – who also works for Optimus Aberdeen as project controls manager – said: "My inspiration comes from the city and everything I have soaked up over my life.
"I was raised to have an interest in the history of Aberdeen and it has stuck with me."
The creative owner, who loves "interacting with customers and getting a new design kicked off", would describe his business as "friendly, inclusive and determined".
To Gary, excellent customer service is all about "engagement, availability and being more than a standard set answer".
The businessman is a big fan of clean, symmetrically pleasing design. His first deck – Street Dreams Annie Lennox – was also influenced by pop art style. But it is not just about striking visuals for Gary.
He said: "I cannot put out designs that just look cool.
"I have got to be able to tell a story with them too."
Apart from skateboard decks, Gary puts his designs on caps, T-shirts, hoodies, tote bags and badges.
He is currently busy planning Doric Skateboards' upcoming Belmont Filmhouse Kino Bar takeover, during which he will release the brand's new collaboration.
He said: "We launch a new design so we thought we would make an event out of it.
"The Belmont were good enough to engage with us and agree on a wee takeover for the event.
"The bar will be open, the walls will be covered in our work and story to date including previous collaborations and some stuff from my vintage skateboard collection.
"Everyone is welcome."
The event takes place on Friday August 3 from 8pm to 10pm, and on Saturday August 4 from 11am to 5pm.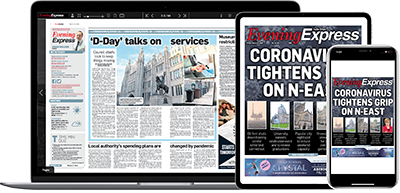 Help support quality local journalism … become a digital subscriber to the Evening Express
For as little as £5.99 a month you can access all of our content, including Premium articles.
Subscribe