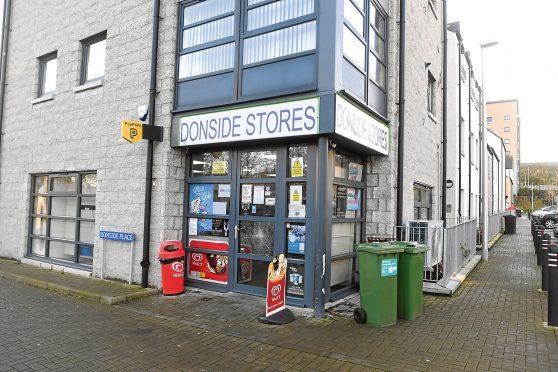 Staff at an Aberdeen store have said they will continue trading despite being targeted by thieves for the third time in a month.
Police were called to Donside Stores, in Donside Village, in the early hours of Saturday morning after neighbours heard noises at the shop.
It was discovered that a pane of glass in the door had been smashed. It follows two previous break-ins at the store last month in which goods and cash were taken.
A man and a woman were charged in connection with the incidents.
Julie Smith, 48, who works at the store with daughter Hollie, said it was demoralising to see the store hit again.
She said: "It's absolutely crazy.
"We will not be letting this stop us from trading and we will just pick ourselves back up."
She added it has been difficult for the owners, especially the expense of repairing the damage.
She said: "I'm just glad that neither Hollie or I were at the shop when it happened. We're not scared, but nobody wants to close the shop up on their own now. It's hard for the owners, the glass has been replaced three times now and it's not cheap, especially at this time of year."
Julie was keen to reopen the store as quickly as possible, saying: "We aren't going to let this get to us – it's business as usual." After previous incidents, owner Chetan Aggarwal took further security measures to help prevent incidents.
Councillor Alexander McLellan, who represents the Tillydrone, Seaton and Old Aberdeen ward, said: "It is incredibly concerning that there have been a number of incidents at this shop which is well used by the community.
"It is obviously being targeted and hopefully this is something which Police Scotland can help address. I'll be looking for an update from the police on the situation and what can be done to make sure this does not continue."
A Police Scotland spokesman said they were made aware of the incident at the shop on Saturday.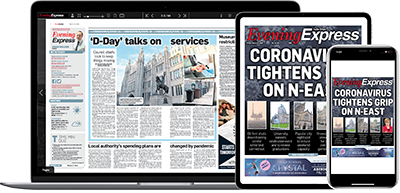 Help support quality local journalism … become a digital subscriber to the Evening Express
For as little as £5.99 a month you can access all of our content, including Premium articles.
Subscribe