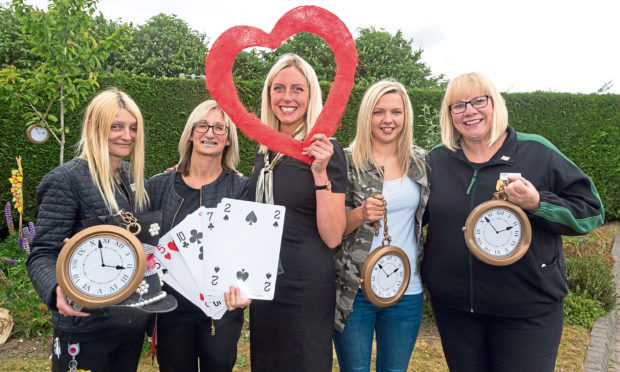 Colleagues at an Aberdeen shop have kickstarted a week-long volunteering drive for a charity with an Alice in Wonderland tea party.
The staff at Marks & Spencer at Aberdeen Stoneywood's Foodhall are raising the money for Archway – a north-east charity that provides support for children and adults with learning disabilities and their families.
The team of volunteers will be joined by 5,000 of their colleagues across the UK this week, including teams from across M&S Aberdeen stores.
Throughout the week, workers are committing more than 40,000 hours to volunteering at 685 local projects that make a difference to the communities they serve.
M&S Stoneywood opened in 2016 and partnered with Archway as its first Charity of the Year. They raised £3,000 to fund a specially adapted roundabout that allows wheelchair-bound children to enjoy playground equipment.
Leigh Brogan, M&S Stoneywood store manager, said: "We're really excited to be coming together and lending a hand to Archway. We see how valuable the charity is to families in the local area and are thrilled to have been able to give back by raising funds and organising a fun day out to say thank you."