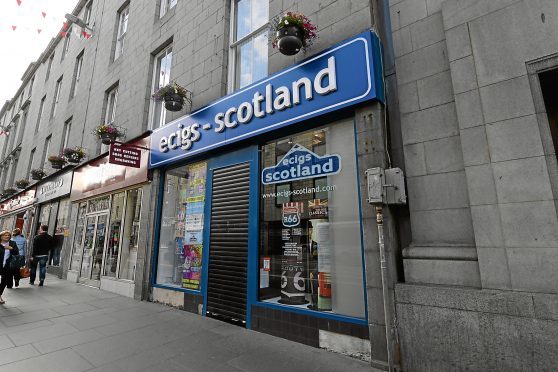 An Aberdeen city centre shop is appealing against a demand to remove shutters – claiming they are the only thing stopping people from using its doorway as a toilet.
E-Cigs Scotland on Union Street was told to take shutters off the shopfront after it emerged they were installed without consent.
But the store has hit back, claiming that the shutters were put in place to stop drunk revellers from "using the recessed lobby entrance to relieve themselves, including vomiting, defecating and urination".
As the building is category C listed, permission is needed to make changes to the outside, which was not sought before the shutters were installed.
As a result the shop has been issued a listed building enforcement notice.
Previous tenants had altered the front in 2007, with the store being again refurbished in 2009.
Solicitors for the owners say it is a matter of health and safety that they should be allowed to keep the shutters.
They said: "It is completely unacceptable for the staff to be faced with clearing up the mess of human excrement every morning, which is a health hazard, especially as the staff cannot gain entry to the shop to fetch cleaning equipment without having access through to the lobby space first.
"It is not unreasonable to expect to be able to exercise the right to safe use of the premises without having to deal with human excrement.
"E-Cigs' primary concern is for the safety and health of both its staff and its customers and the appellant respectfully asks for the roller shutter to be allowed to remain in place, until the council provides a better solution for the problems of people vomiting, urinating and defecating in shop front lobbies."
An Aberdeen City Council spokeswoman said: "We cannot comment while the appeals process is ongoing."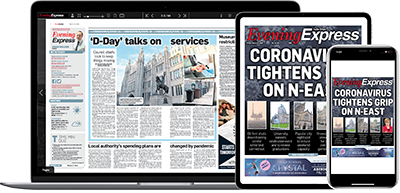 Help support quality local journalism … become a digital subscriber to the Evening Express
For as little as £5.99 a month you can access all of our content, including Premium articles.
Subscribe