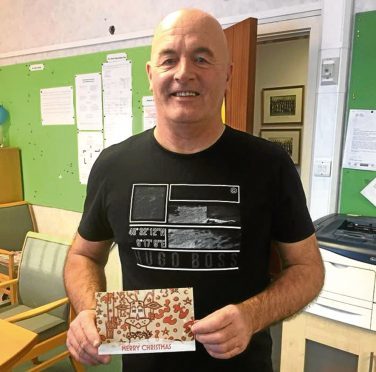 The man who designed a school's first Christmas card more than 40 years ago has spoken of his delight at seeing it used to mark the institution's final year.
Former Kincorth Academy pupil, Steve Smith, 59, took a trip down memory lane recently when he discovered the card stored in an old shoebox in his house.
Steve submitted the card's winning design when he was aged just 13 as part of a 1971 competition organised by the then head of the school's art department, Eric Auld.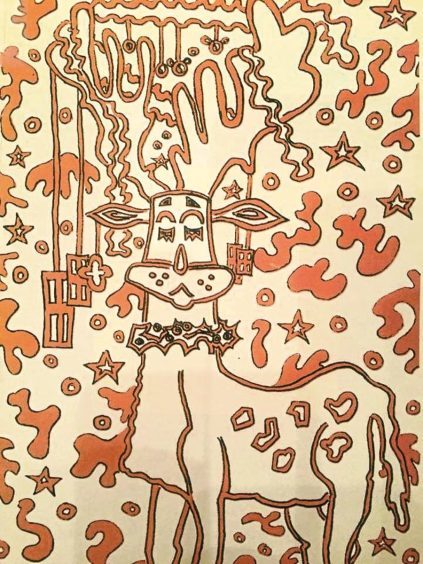 It was ultimately used to as part of the school's inaugural Christmas celebrations.
When he found it again, Steve, who works as a window cleaner and still lives in Kincorth, decided to show the card to staff at the school.
Fittingly, it is now being used to mark the school's last year because – by the beginning of the next school year – Kincorth and Torry academies, will be replaced by £46.9 million Lochside Academy in the south of the city.
Steve said: "There were over 100 entrants and my design won. I remember staying up and drawing it in one night.
"I was told that my use of orange and how I designed it was very representative of the time.
"In the 70s orange was a very big colour and it was also part of the school's colour."
Steve remembers his school fondly and described the differences there have been since the 1970s.
"I moved from Abbotswell Primary, and Kincorth Academy was this new state-of-the-art school. Back then it was a strict school and I think the discipline is very different to today.
"We all wanted to be a part of the school because it had a new games hall and a swimming pool – very modern.
"I remember on the first day the head teacher was trying to give a commence-ment speech and the roof hadn't been finished.
"It's an emotional ending for me. I live so close by – I could see the school from my house. It'll be a very sad day watching them demolish it."
The 2017 card is a cropped version of the original.
Acting head teacher at Kincorth Academy Mike Paul said: "It was Steve who came in to the school after finding the card.
"We took a copy of it and decided to use it as the Christmas card for the school's final year.
"We just thought it was a nice way to go out."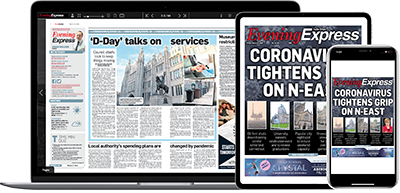 Help support quality local journalism … become a digital subscriber to the Evening Express
For as little as £5.99 a month you can access all of our content, including Premium articles.
Subscribe