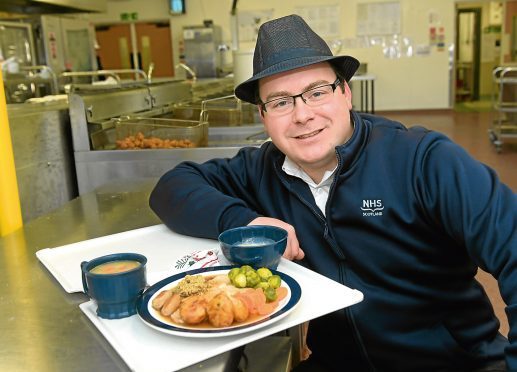 If you think cooking a Christmas meal for your entire family is stressful, try preparing more than 1,000 portions.
Staff at Aberdeen Royal Infirmary are currently gearing up to serve 1,150 trays to patients on their wards.
The hospital has about five 300-litre tubs in which sauces and soups are prepared daily.
Stuart Donald, patient catering manager at ARI, said: "We normally have two full-time chefs, a night chef and a day chef.
"On Christmas Day, we bring in the night chef a little bit earlier to help speed along the meal service.
"There will be 20 staff, including catering assistants and cooks. Four cooks will be cooking all the meals. Most of this is done in the tubs and broilers and, after that, trolleys with trays, designed for each ward, will be prepped."
A conveyer belt moves the trays and catering staff assemble patients' orders from a menu marked up with the options they chose.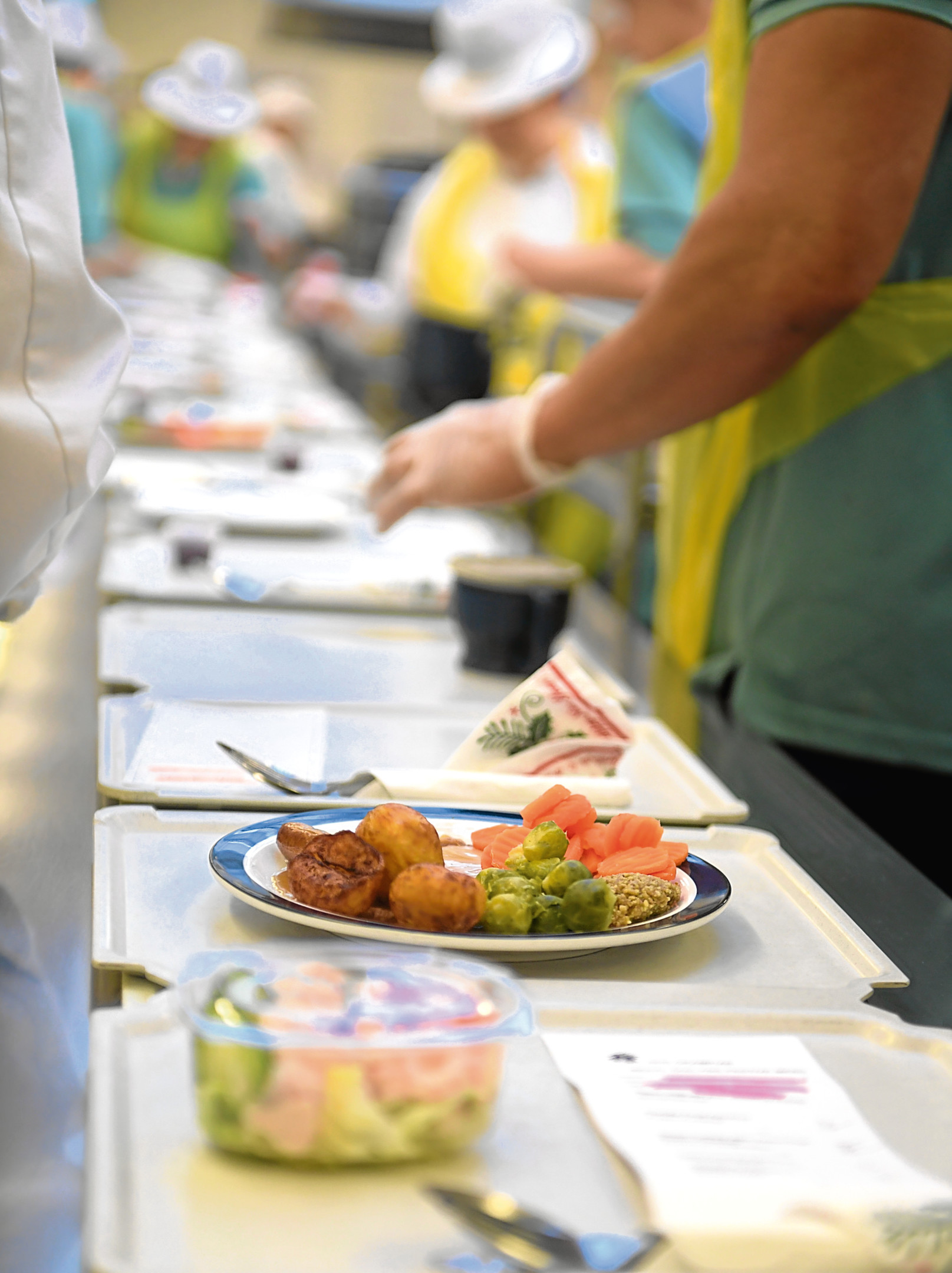 Mr Donald added: "All the menus get sent down to us in the morning and we go through each individual menu.
"Some patients have dietary restrictions and we prepare special meals for specific wards like renal patients, or patients with allergies.
"At the top of the conveyer belt someone sets up the tray and sees what's on the menu, staff then begin to assemble the meal and a supervisor is at the end of the conveyer belt and double checking if the tray is correct."
The trays are then placed in special trolleys that are designed to heat one side of the tray for the warm food and chill the other half, such as chilled desserts.
ARI's kitchen will be serving up a diverse menu for its holiday lunch.
Patients will be treated to a starter of Scotch broth and then have the option of four mains.
These are roast turkey with festive trimmings; salmon steak with hollandaise sauce; butternut and Emmental roulade, and honey roast gammon salad.
Sides include options of mashed potatoes, roast potatoes, carrot batons and Brussels sprouts.
For dessert, patients will be treated to Christmas pudding with brandy sauce or jelly and ice cream.
ARI is set to prepare 200kg of turkey, 240kg of potatoes, 270 litres of gravy and 2,500 pigs in blankets.
NHS Grampian as a whole will be preparing 750kg of turkey, 800kg of potatoes, 850 litres of gravy and 8,000 pigs in blankets.
Mr Donald said: "For dinner we usually serve a lighter meal, since the Christmas lunch can be quite heavy."
The options on the day range from light cheese, ham, egg or tuna sandwiches, and a lighter dessert treat.
He added: "I'd say the most challenging thing about assembling the meal on Christmas Day is that you have a lot more items to put together on the plate.
"But it's a rewarding shift to work. The atmosphere is great and everyone does an amazing job."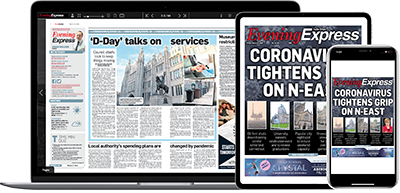 Help support quality local journalism … become a digital subscriber to the Evening Express
For as little as £5.99 a month you can access all of our content, including Premium articles.
Subscribe