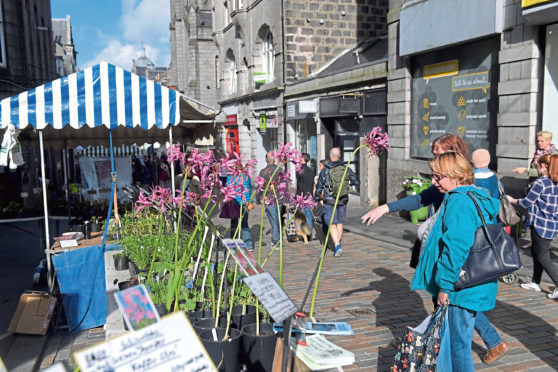 Street markets are set to close a number of Aberdeen roads in the coming month.
A traffic order published on Aberdeen City Council's website shows plans for three areas of the city which will be affected by the closures.
Thistle Street, between its junctions with Rose Street and Chapel Street, will be closed on April 5 from 6am until 8pm the following day.
A further no waiting order will be in force between 6pm on April 5 and 8pm the next day, to allow the Thistle Street Market to take place.
Drivers will also be unable to drive on the Green, between its junctions with Correction Wynd, Carmelite Street and Rennies Wynd, between 4pm and midnight each day between April 18 and April 21.
A closure has also been announced on Belmont Street from 5am to 8pm on April 27 for the Belmont Street Market.