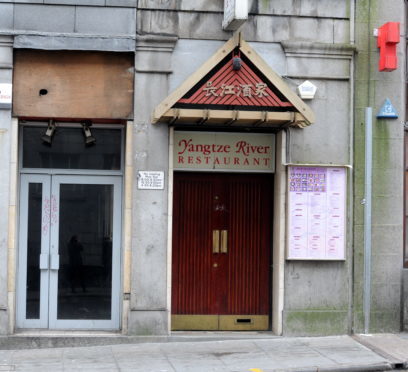 Aberdeen's oldest Chinese restaurant closed down a day after inspectors expressed concern about mould, dirty floors and poor food preparation, new documents show.
The Yangtze River had been a prominent fixture of Bridge Street in Aberdeen since the 1960s but closed down in mysterious circumstances.
Now, the Evening Express can reveal Aberdeen City Council food hygiene inspectors visited the restaurant and recorded 27 concerns, including a chopping board covered in mould and a dirty pole being used to hang raw duck.
"The premises were inspected at the end of October last year and conditions were found to be below the acceptable standard; particularly with respect to cleanliness," said an Aberdeen City Council spokesman.
He added: "The owner decided to voluntarily close following the inspection and requested a revisit the next day. However, standards had not significantly improved at the time of the revisit and the business remained closed voluntarily.
"To date, we have not received a further request for reassessment."
The 27 hygiene concerns recorded by inspectors at Aberdeen restaurant
According to the report, which has now been made available by the council, inspectors found 18 surfaces or items "in a dirty or greasy condition," including the kitchen floor, light switches and sockets and the walls.
Inspectors observed "pots were being stored on the floor of the kitchen".
The inspector in the report stated: "This could give rise to contamination of the next surface the pots are placed on. A yellow chopping board was found to be covered in mould and could no longer be used. The chopping board was disposed of during my visit."
They added: "A dirty wooden pole was being used for the hanging of raw duck within the walk-in chill. The pole could not be adequately cleaned."
Staff were instructed to remove the wooden pole and find a suitable alternative – either plastic or stainless steel – which can be cleaned and disinfected.
A final observation from inspectors was: "Cooked meat items were being left at room temperature during the business opening times. The cooked meat items are considered high risk and will support the growth of food poisoning bacteria."
Inspectors visited the restaurant in October last year but the report has only just been made available.
The Evening Express made several unsuccessful attempts to contact The Yangtze River's owner at Aberdeen addresses.
Two of his friends have told us he moved to Macau in China soon after the restaurant closed.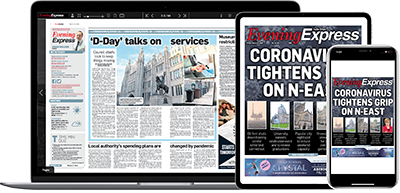 Help support quality local journalism … become a digital subscriber to the Evening Express
For as little as £5.99 a month you can access all of our content, including Premium articles.
Subscribe