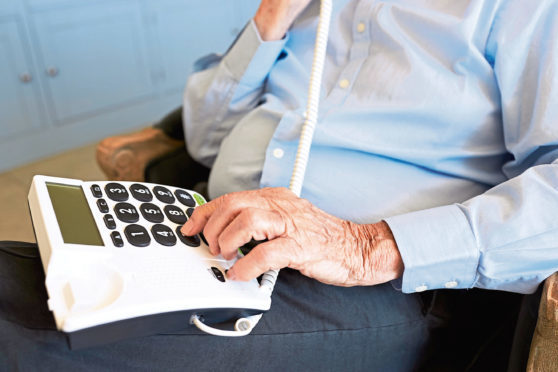 People are being warned to be beware of scammers posing as council officials.
At least five people have come forward to say they were the target of fraudsters over the last month.
After being alerted by the Evening Express to the scam, Aberdeen City Council warned residents about the con.
Criminals have called people at home telling them they have been paying the wrong amount of council tax.
The caller then asks for a substantial amount of cash to work on getting the residents a refund from the city council.
One pensioner, who was duped by the caller and wanted to remain anonymous, told the Evening Express he paid £150 after being promised a £6,000 refund.
It was not until after the money had already gone that he realised he had been conned.
The man said: "They said they were investigating the council tax banding in the area and that they have been charging me in the wrong band for approximately 25 years.
"I was fully hooked, really I was. I didn't have a good day, because I had been at the funeral of a friend of mine that day, so I wasn't really thinking straight.
"I'm very angry to be quite truthful. It's not the first cold call that we've got with people trying to get money from you, but with this particular one, I'm very angry about it, because they're preying on old age pensioners who haven't got the money to throw away."
A spokesman for the city council said: "We've have been made aware of a scam where unscrupulous individuals are calling households claiming to be from the council and helping to arrange council tax 'overpayment refunds' for an upfront fee of £150.
"Please disregard these calls or report them to the police."
William Warden, of Peterculter, was another person contacted by the fraudsters last month.
William was told he was owed £6,000 by the council and if he paid them £700 they would pursue his case.
According to the 78-year-old, who lives with his wife Lorna, he "smelled a rat right away".
He said: "I knew there was no way that I was getting any money back, so I never gave them any details."
Police Scotland has urged people to come forward if they have any concerns.
Chief Superintendent John McKenzie added: "These criminals can be very plausible and persuasive and it can be easy to be taken in by them."
Councillor Tauqeer Malik, who represents Lower Deeside, said: "Don't give out your bank details to anyone over the phone, because these people can clear out your bank in a matter of minutes."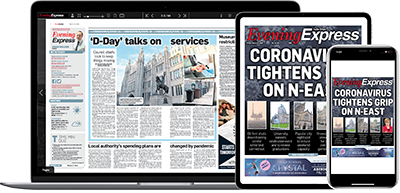 Help support quality local journalism … become a digital subscriber to the Evening Express
For as little as £5.99 a month you can access all of our content, including Premium articles.
Subscribe