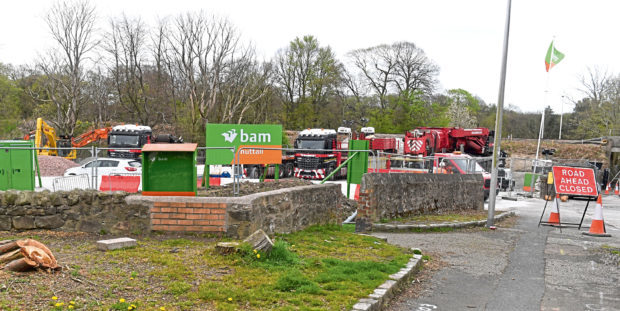 Residents today hit out at railway works which they say are causing chaos in their community.
Network Rail is currently carrying out improvements on the Aberdeen to Inverness line, aimed to improve links between the two cities.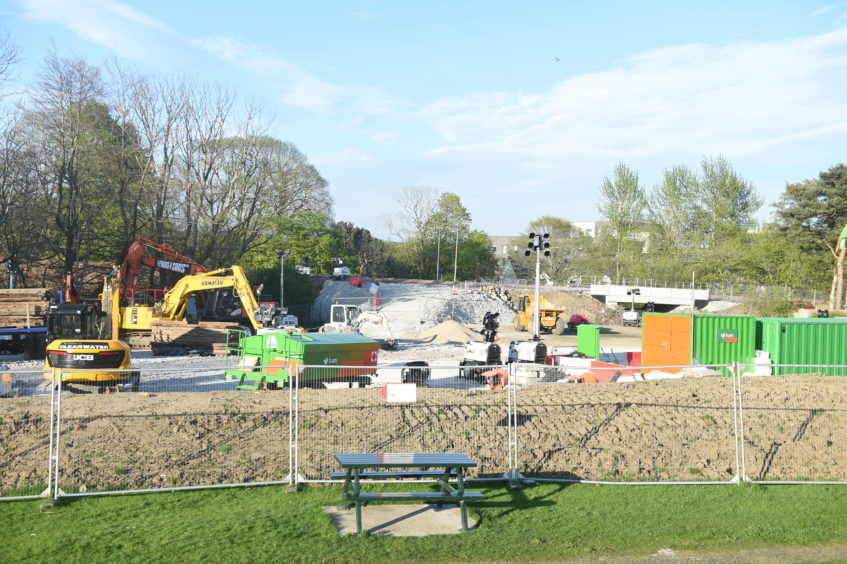 Residents of Bucksburn and Stoneywood had been warned to expect disruption between now and September, however, some say it has been much more intrusive than they ever imagined.
One area affected by the work has been the playpark at the bottom of Millhill Brae, next to an underpass. The football pitch side of the park has been sealed off and it has been turned into a makeshift storage area for the railway works.
Laura Simpson, 51, who lives on Bankhead Road, said: "The kids can't even play on it, they've got it all blocked off and full of gravel.
"They have just made a mess of it. Most of us here are not happy."
Claire Winder, 46, who lives on Millhill Brae, said: "From my perspective, they didn't say they were going to cordon off a corner of the park.
"When they actually did it I was stunned. It's turned into a building site in what should be a park."
Maureen Gray, who also lives on Millhill Brae, said: "We are in the middle of a building site. It's absolutely horrendous.
"The amount of traffic, heavy goods traffic, it's nothing like what we were told."
Mature maple trees, as well as bushes and shrubs, have also been removed from the neighbourhood.
Laura said: "I am very angry and many folk in Bucksburn are too in seeing the felling of beautiful maple trees in the park beside the work being done by Network Rail.
"There was absolutely no need to fell these trees as even with some re-planting it will take years for the trees to mature."
Fellow resident Gary Williams, 60, said: "They have cut down a heap of mature trees.
"They have said that they will replant them but there was no need to cut them down.
"They cut down a bunch of bushes and shrubs as well.
"It's more the vegetation, it's been there for a long, long time.
"It's a shame they had to destroy something healthy. I suppose there was no way around the trees, but it's a shame."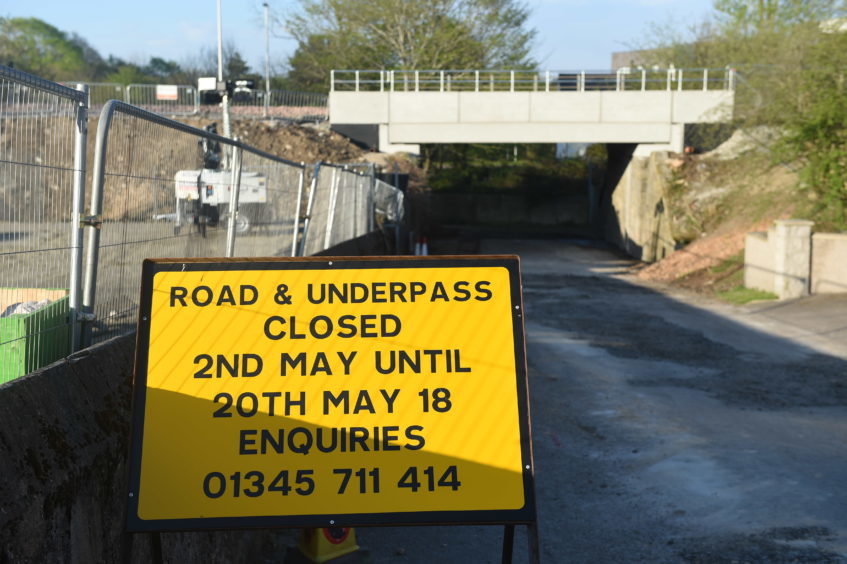 The residents say the work has also created parking headaches for the community.
Laura, who works at DSG's General Store on Bankhead Road, said she has seen a drop in customers because of parking restrictions.
She said: "They have the whole area blocked off and customers aren't coming in because they can't get stopped."
Maureen said: "There's been 40 to 60-tonne trucks going up and down the road. Trying to get up and down Bankhead Road is a nightmare."
Claire said: "Without any warning, I received a letter saying there was going to be no parking from the following morning until the 10th of September.
"There's only half-a-dozen houses on the street. It's going to affect deliveries, and where do you park?
"I was parking on the street, as I don't have a driveway.
"The reason I have such an issue with this is because there's virtually no parking anyway.
"No one can park on one side of the road because there's so many driveways.
"It's really busy on Bankhead Road and, with the amount of flats there, people block the road.
"It's 20 times worse now. I just thought this is not on."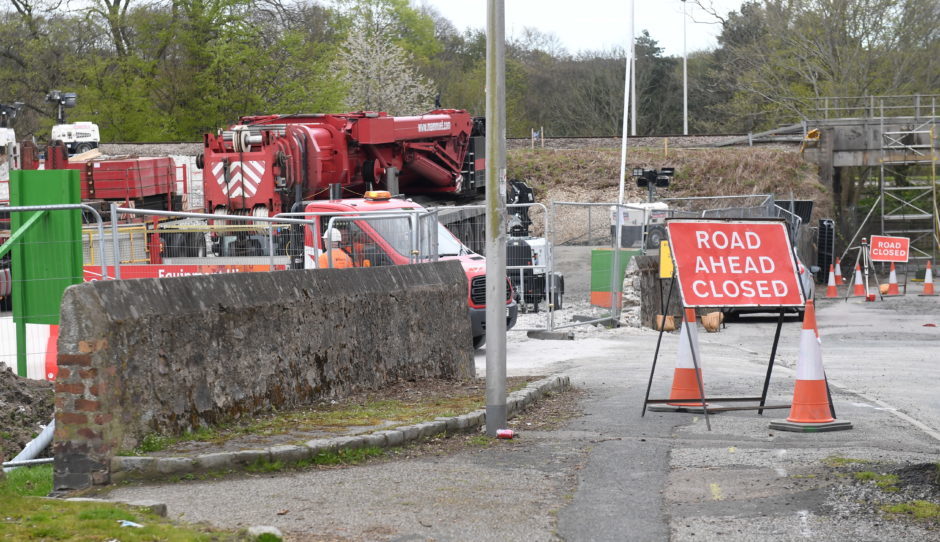 The residents also complained about floodlights around the construction site.
Claire's bedroom window backs onto the playpark and she said the floodlights are affecting her sleep.
She said: "The security guard, prior to any work starting, has been putting the floodlights on. The way my bedroom is positioned it was shining straight into my home."
Gary said: "I'm lucky I'm on the ground floor, but my neighbour who lives upstairs can't get to sleep."
Laura's bedroom window also backs onto the playpark and she claims the noise from machinery is making it difficult to sleep.
She said: "There's very noisy work with chainsaws that keep people awake throughout the night when they are trying to sleep.
"It's 24/7. I'm awake most of the night. I'm still up at two o'clock in the morning and I have to get up at 4.30am."
Maureen added: "They are lifting the bridge during the night. We don't know why they can't even do it from 8pm until 10pm."
Claire said: "The noise is going to be bad enough. This is kind of above what we were expecting."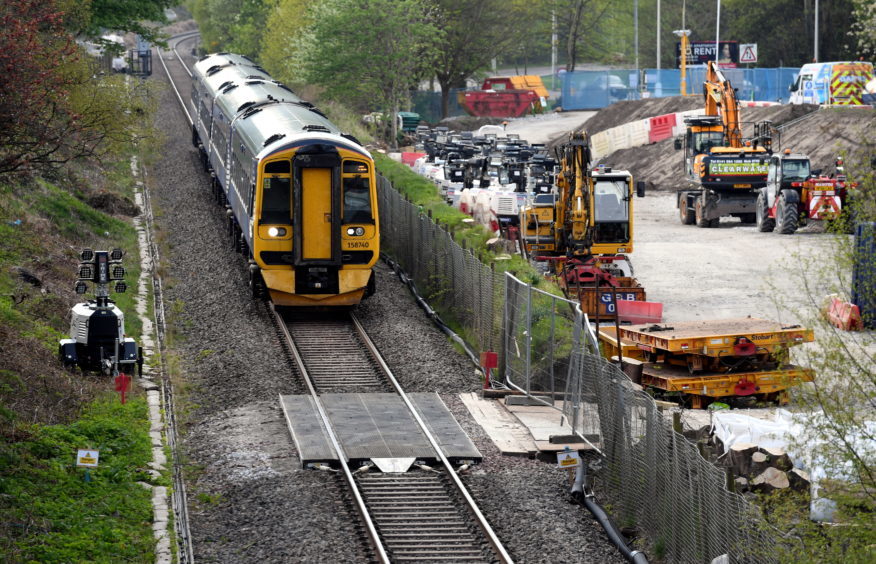 A Network Rail spokesman said: "Over £300m is currently being invested in upgrading the line between Aberdeen and Inverness and the heavy engineering work involved unfortunately requires some short-term disruption to the park and road access."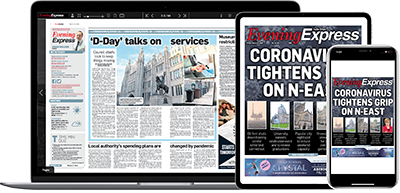 Help support quality local journalism … become a digital subscriber to the Evening Express
For as little as £5.99 a month you can access all of our content, including Premium articles.
Subscribe