A team of researchers from an Aberdeen university have discovered a "universe" of hidden dimensions in the brain.
The University of Aberdeen's Institute of Mathematics academics found a structure within the brain that may explain how we recall things and perform complex tasks.
They found multi-dimensional geometric structures within the brain networks using a mathematics method called algebraic topology.
It uses tools from abstract algebra to study geometric objects.
Professor Ran Levi from the Institute of Mathematics said: "To a topologist the brain is like a gigantic network with dots (neurons) and pathways (connections)among them.
"We have discovered tens of millions of such structures in brain networks that in some cases have up to seven dimensions – that is, a network of up to eight neurons all connected to each other in a very organised manner.
"Our research suggests there may be some structures that could have anything up to eleven dimensions or more." Tests show these multi-dimensional brain structures could not be produced by chance.
Results revealed the brain is constantly rewiring during activity to build as many high-dimensional structures as possible – as if the brain continually creates and dismantles.
The research was also carried out by the Blue Brain Project, a Swiss-based research institute that hopes to build detailed and digital models of the brain.
Project founder Professor Henry Markram said: "The big question we are asking now is whether the intricacy of tasks we can perform depends on the complexity of the multi-dimensional 'sand castles' the brain can build.
"Neuroscience has also been struggling to find where the brain stores its memories. They could be 'hiding' in these high-dimensional cavities."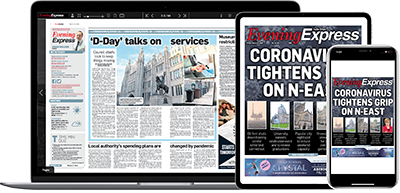 Help support quality local journalism … become a digital subscriber to the Evening Express
For as little as £5.99 a month you can access all of our content, including Premium articles.
Subscribe