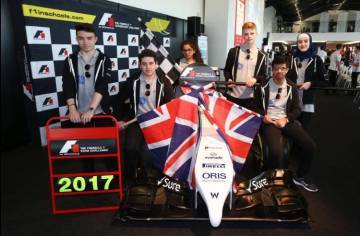 Pupils from Aberdeen will represent Scotland in the international Formula 1 Schools competition.
A team of final-year students from Aberdeen Grammar School have been crowned best in the UK, having earlier won the Scottish contest.
They will now head to the world finals in Malaysia later this year.
The competition challenges school students to design, construct and race the fastest possible model Formula 1 car, powered by compressed air cylinders, accompanied with a sound business plan and sponsorship.
Aberdeen Grammar School head teacher Alison Murison said projects like this allowed pupils to see the practical uses for science, technology, engineering and maths (STEM) subjects.
She said: "We are absolutely delighted with the results and the opportunity that this presents in Malaysia.
"Pupils put in a huge amount of commitment and effort in everything from marketing to design. It's part of bringing the world of work into schools, and applying STEM to practical situations.
"It really shows pupils that there is more to STEM than technology – it can be about people and marketing.
"The presentation skills the pupils have gained are incredible."
Formula 1 in Schools is a non-profit educational organisation that aims to engage young people by offering them a chance to learn about the world through STEM subjects in a fun and exciting way while developing key skills for future career paths.
One of the Grammar pupils Arran Brunning said: "Coming into the UK finals we exceeded all expectations.
"It was our first year attending and we had to make up for our lack of experience.
"Knowing this we worked as hard as we could and hearing our name called out as the Scotland champions was both a surprise but also a statement that we were here to win.
"I mean, simply coming off the stage knowing we would be attending the world finals was unreal."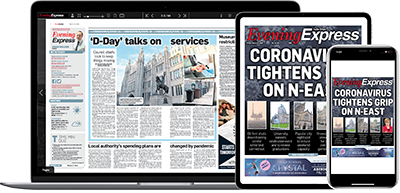 Help support quality local journalism … become a digital subscriber to the Evening Express
For as little as £5.99 a month you can access all of our content, including Premium articles.
Subscribe