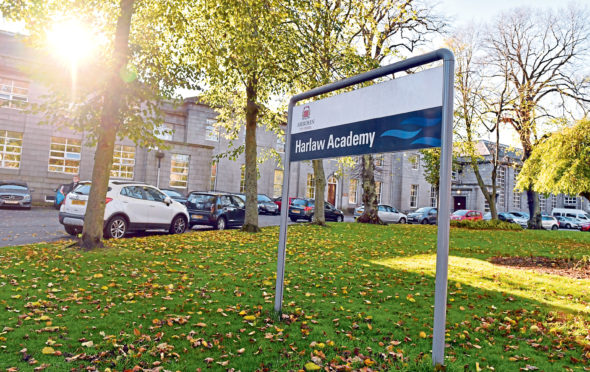 Pupils at an Aberdeen school have launched a petition against their teachers after study leave was shortened.
Harlaw Academy youngsters will have to juggle exams and classes next month and claim this will cause them to "not reach their full potential".
Study leave started last week and runs until May 20 – although the examination timetable does not finish until late May.
It is understood other schools in the city allow their pupils to stay off for the duration of exams.
Aberdeen City Council said the dates for Harlaw's leave have been in the calendar since August last year and were developed with input from staff, parents and pupils.
Staff at the school believe starting the new timetable in the middle of exams will maximise teaching time for those sitting exams at Easter next year.
The petition at change.org has so far been signed by more than 100 people.
It says: "Harlaw staff have decided to end study leave before exams finish. Many students will be missing the first week of their new classes and will be unable to properly study for their remaining exams.
"As a student body we believe that our study leave should return to its original duration.
"Many pupils have exams that start during the new timetable and believe the new classes will just become a distraction and will cause students to not reach their full potential."
---
---
An Aberdeen City Council spokesman said: "The provision of study leave is a matter for individual schools. Harlaw Academy pupils' study leave runs from Wednesday April 17 until Monday May 20 and this has been in the school calendar since August.
"The calendar was developed in discussion with staff, parents and pupils.
"Harlaw Academy and Aberdeen City Council value all views and always take them into consideration."
Councillor Martin Greig, who represents the area, said: "I'm not surprised the students are unhappy with these arrangements.
"It's unfair to discriminate against a certain group who will not be able to take advantage of the study leave period.
"Hopefully the council will listen to the concerns."
Ward councillor Jennifer Stewart said she could see both sides.
She said: "I'd like to know more detail and have a discussion with the school and the pupils to see what they're saying."