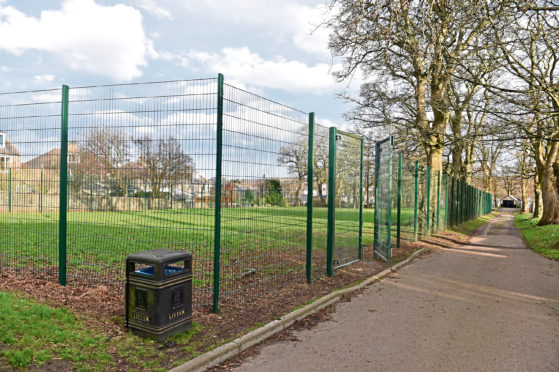 Plans to replace a grass playing field with an all-weather 3G surface have been knocked back by Aberdeen City Council.
Broomhill School PTA applied for planning permission to revamp the pitch, in the hope it could be used by pupils from the primary school all year round.
The pitch falls in the Woodies area of Broomhill Road, across the street from the school.
A decision signed by Aberdeen City Council development management manager Daniel Lewis, stated the plans were largely compliant with planning policy, but the pitch would encroach into "a significant portion of the root protection areas of three adjacent mature trees".
Mr Lewis describes the trees as "contributing toward the landscape character and local amenity of the Woodies".
The decision said: "The groundworks would result in soil compaction, lack of water availability and restricted soil and air gaseous exchange for the roots, which would in turn result in the severe decline and/or death of the trees."
Kevin Rinchey, the head of the PTA steering group responsible for the project, said: "We're disappointed.
"When we drew the plans, we did realise there were trees in the field, and all the plans we drew tried our best to avoid them.
"So it was disappointing when it came back.
"We wanted to protect the trees as well."
---
---
Kevin, who has two children at the school, said the group will not be coming back with a change of plans, or appealing the decision.
He said: "We've re-jigged them a few times, so I don't think we'll come back with anything else.
"We did a tree survey and re-adapted the plans two or three times, so I don't think we'll come back with anything."
Mr Rinchey described having a year-round facility for use by the youngsters is "vital".
He said: "I've lived in Broomhill all my life, and I've just watched it deteriorate.
"The kids can't use the facilities so they have to go elsewhere, like Kaimhill or Harlaw for their activities."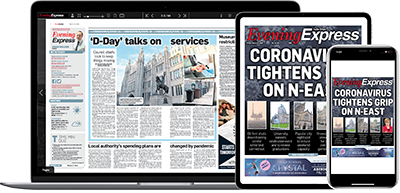 Help support quality local journalism … become a digital subscriber to the Evening Express
For as little as £5.99 a month you can access all of our content, including Premium articles.
Subscribe