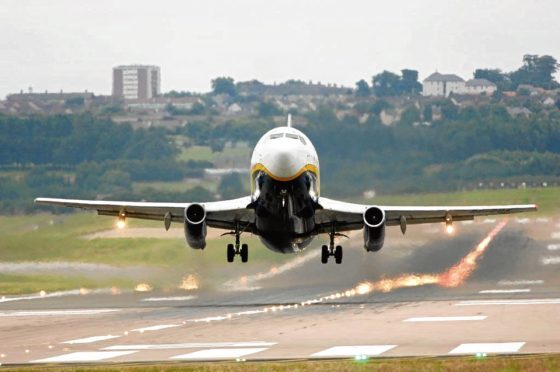 An Aberdeen flight was forced to divert to Edinburgh today after it was unable to land due to strong winds.
The KLM flight from Amsterdam had been due to land in Aberdeen at 10.15am, but after three failed attempts at landing the decision was made to divert to Edinburgh.
The aircraft's return trip to Amsterdam has now been scrapped.
Evening Express columnist Frank Gilfeather, who was on the last leg of a 13-hour journey home from Singapore, was among the passengers.
He said: "There were three attempts to land, and on the last one we were halfway down the runway when the pilot aborted.
"He said we would have run out of runway if he had tried as the wind had slowed the speed of the aircraft."
Frank said the flight landed in Edinburgh on its first attempt, but the windy conditions still left some of those on board scared.
Passengers were awaiting a bus transfer back to the Granite City this lunchtime.
A number of other flights have been cancelled in Aberdeen today.
A Flybe flight from Birmingham, due in Aberdeen at 10.25am was cancelled due to operational reasons.
And a flight from Cardiff via Newcastle due in at 11.35am has also been cancelled.
Three other Flybe flights, one from Manchester, a second from Humberside via Durham Tees, and a third from Southampton via Leeds Bradford have all been delayed as has a Loganair flight from Durham Tees.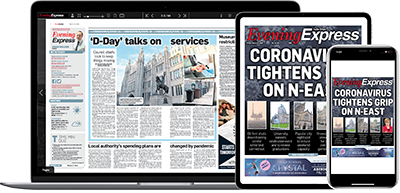 Help support quality local journalism … become a digital subscriber to the Evening Express
For as little as £5.99 a month you can access all of our content, including Premium articles.
Subscribe