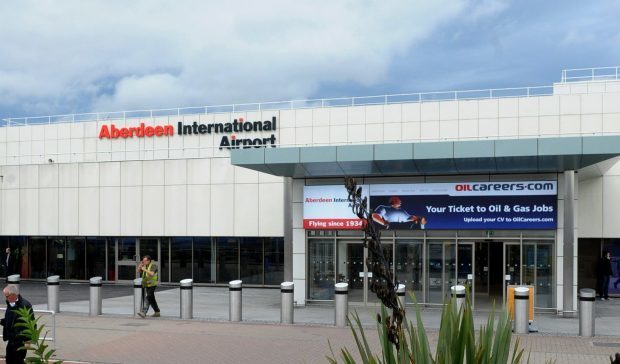 Passengers today told of a "frightening" plane drama after a pilot abandoned two landing attempts and then gave up on a third.
More than 150 people were on an easyJet flight from London when it encountered problems landing at Aberdeen International Airport.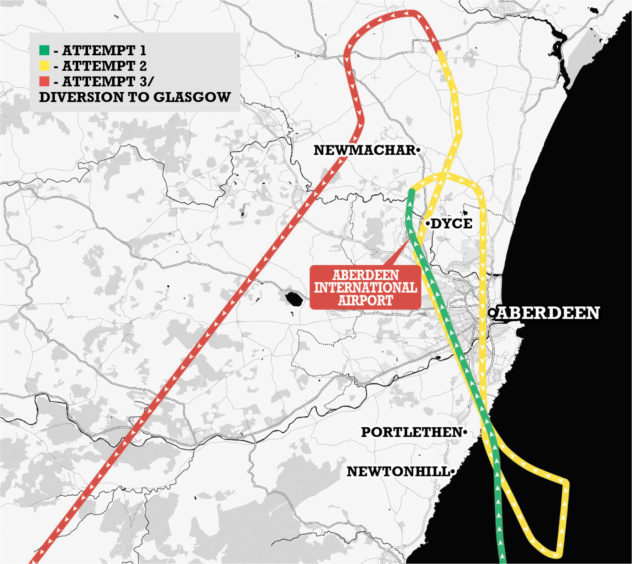 After leaving Gatwick at 9.15pm on Monday – almost three hours late – the full 156-seater plane tried to land at Dyce and had to quickly ascend due to thick fog – and the same happened when it tried again.
The pilot then prepared a third landing attempt from a different direction – but then diverted to Glasgow.
The aircraft landed around midnight and passengers were taken by coach and taxi back to Aberdeen.
Some arrived home at 5.30am yesterday, including Linda McGillivray, 25, of Northfield, who described the delay, the failed landing attempts and the diversion as "quite a disaster".
Describing the first landing attempt, she said: "We descended fairly quickly and it became apparent by the quick descent something was wrong.
"The very quick ascending of the plane was fairly frightening, especially when we could see that the weather was bad."
Apology from easyJet bosses as Aberdeen-bound plane diverts to Glasgow
Linda was returning from the Creamfields Steel Yard Weekender music festival in Finsbury Park, London, with three pals, including Tessa Clark, 27, of Torry, who said: "We could feel a big descent and could see the lights below.
"The lights of the runway were visible. I felt the plane speed up and rise again fast – and that happened twice. Then we diverted to Glasgow. The whole experience was horrible."
Colin Bell, 25, of Berryden, said: "At Glasgow Airport, everything descended into chaos. I didn't get in the taxi until 3.30am. I got home at 5.40am and had work at 8am."
Ms Clark praised Glasgow Airport staff for staying late to attend to passengers.
An Aberdeen International Airport spokesman said: "I can confirm the delayed easyJet London Gatwick flight was unable to land at Aberdeen due to low visibility.
"Arrangements were made by the handling agent for easyJet at Glasgow to provide ground transport to Aberdeen for the passengers on the inbound flight.
The passengers arrived by bus at the airport at approximately 4am yesterday."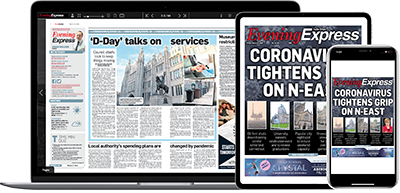 Help support quality local journalism … become a digital subscriber to the Evening Express
For as little as £5.99 a month you can access all of our content, including Premium articles.
Subscribe