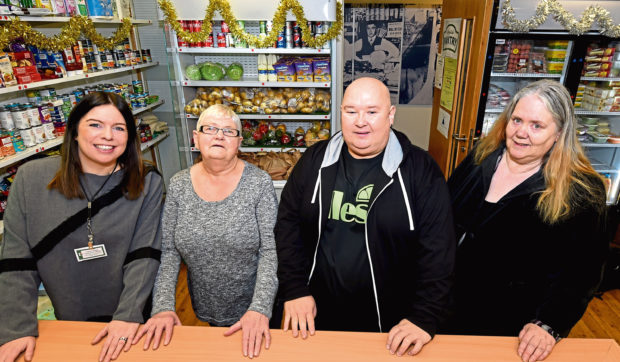 Plans are being drawn up to open more innovative projects to battle food poverty after the success of a new scheme.
As reported in yesterday's Evening Express, Woodside Pantry – the first of its kind in Scotland – has reached capacity with 100 members.
In partnership with food poverty charities CFine and Fare Share, the scheme takes a different approach to battling food poverty.
Members pay an annual membership of £2.50, then £3 per visit to the pantry, which is housed in the Fersands and Fountain Community Project.
For their cash, people can take up to 10 items of food, three of which are considered premium.
The success of the first pantry, which was started by staff at the community project, takes cues from other such initiatives in England.
Now groups behind the scheme are preparing themselves to bring another two of the projects to other parts of the city – and are hoping to have the new facilities up and running in the next year.
CFine bosses have repeatedly stated intentions to spread the idea to other regeneration areas of the city, with chief executive Dave Simmers telling the Evening Express earlier this year they are even looking at a pantry-style clothing store.
---
---
It is not known where the pantries, which are still in early planning stages, are being developed, but plans were considered to house it at the charity's Poynernook Road base.
Christine McLean, pantry development worker at CFine, said: "We are delighted to see the Woodside Pantry has reached its initial membership of 100 in two-and-a-half months.
"The success of Scotland's first pantry-style food poverty scheme solely relies on the efficient partnership working of Fersands and Fountain Community Project and CFine, which operates FareShare's Grampian regional centre, the food provider of the initiative.
"We are aware of the increasing need for pantries in Aberdeen City and CFine is working towards rolling out another two outlets in the next year.
"However, many criteria must be met in order to establish a pantry, therefore the upcoming projects are still in the planning stage."
Staff at the Woodside facility have reported overwhelmingly positive feedback from members.
It was described as being "a benefit to all my family" and "a good thing for the community" in anonymous questionnaires handed out by members of staff.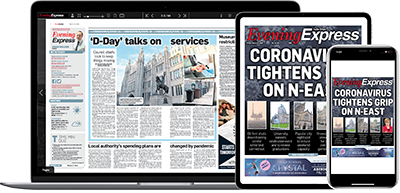 Help support quality local journalism … become a digital subscriber to the Evening Express
For as little as £5.99 a month you can access all of our content, including Premium articles.
Subscribe