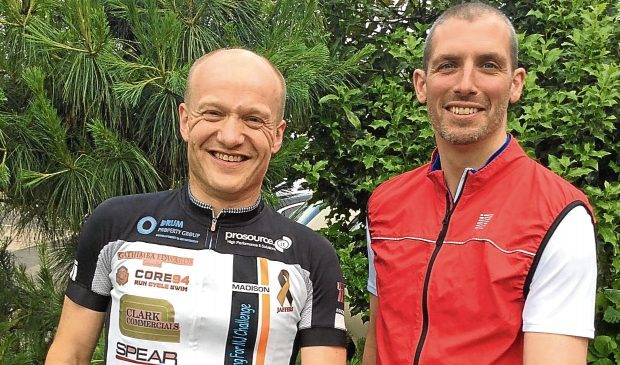 Two Aberdeen men are taking on a 251-mile physical challenge in the hope of bringing justice to a Kenyan girl.
Mat Northcroft and Andrew Crichton are cycling to Edinburgh, swimming in the Royal Commonwealth Pool and cycling back to Aberdeen in 24 hours for the Gathimba Edwards Foundation.
The two men were inspired to take on the tough task after hearing the story of a young Kenyan girl, who was raped and impregnated by a construction worker while she walked to school.
Mat, a 43-year-old Robert Gordon's College teacher, said: "Every year I try to take on one challenge to raise money for Gathimba and normally it's a challenge that pushes me out of my comfort zone.
"Myles Edwards, the founder, brought this story to my attention and it really affected me."
The Gathimba Edwards Foundation is an Aberdeen-based organisation that provides disadvantaged children in Kenya with support and opportunities.
The money Mat and Andrew are raising will go towards the girl's legal costs as well as general support because she also lost both her mother and brother in a car accident earlier this year.
Andrew, a 43-year-old financial manager, said: "'It's horrific' is your first reaction when you hear about it.
"Even though I didn't know her story before, I want to raise as much money as possible for this girl."
The duo are set to cycle 125 miles from Duthie Park to the Commonwealth pool in Edinburgh where they will swim a mile before cycling back.
Mat said: "The discomfort we're going to go through is nothing compared to what these children face every day.
"Everyone has a story to tell and I feel if we help the Kenyan community, it's helping them with their own future and further investing in their country.
To support the cause visit: bit.ly/2tw4XV7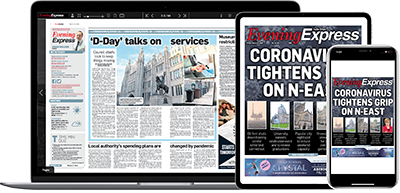 Help support quality local journalism … become a digital subscriber to the Evening Express
For as little as £5.99 a month you can access all of our content, including Premium articles.
Subscribe