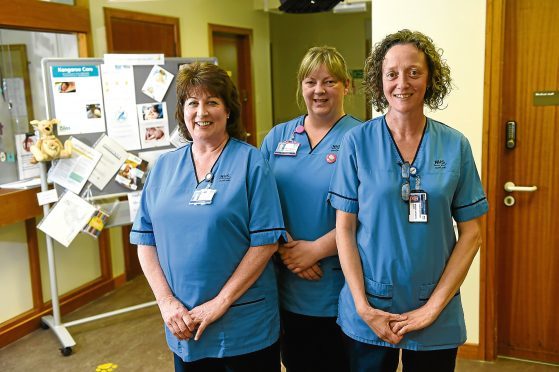 Nurses at an Aberdeen neonatal unit are taking part in a new scheme to help parents build strong bonds with their new baby.
The Baby Friendly accreditation process encourages parents to spend more time with their babies and help them to build close and loving relationships with their child.
The nurses at Aberdeen Maternity Hospital's neonatal unit will be among the first in the country to take part in the scheme, which takes two to three years to complete, with funding for accreditation being provided by the Scottish Government.
Speaking about the new family integrated care initiative, neonatal nurse manager Nicole Bauwens said: "It's really allowing the parents to absolutely care for their baby and the nurse supports that, not the nurse showing the mum how to care for her baby, so that's the big difference.
"Breast-feeding rates are going up, length of stay is going down."
A large part of the new initiative is encouraging skin-to-skin contact between parents and their babies.
Neonatal infant feeding adviser Kate Buchan said: "It's all about reducing the stress, which helps brain development.
"There's lots of evidence about that, so we do lots of skin-to-skin. Before, it used to be a couple of minutes here and there."
To encourage and support mums to express milk for their babies as early as possible, prototype colostrum packs have also been created, which are designed to be given to mums within the first hour after birth.
The packs will include information and advice, a log book and contact support numbers, as well as equipment the mum might need to begin the expressing process.
Karen Morrison, midwife, neonatal nurse and infant feeding network assistant, said: "We're trying to encourage ladies to express within an hour of delivery.
"The sooner they can stimulate and get that milk going, the benefits for the baby long term are fantastic."
The family integrated care initiative and Baby Friendly accreditation have changed how the neonatal unit is being run.
Nurses hope the changes will help support parents, and give them more confidence when taking their babies home for the first time.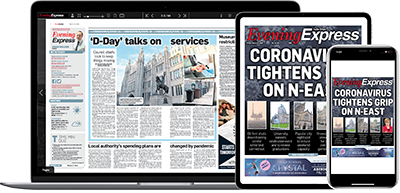 Help support quality local journalism … become a digital subscriber to the Evening Express
For as little as £5.99 a month you can access all of our content, including Premium articles.
Subscribe