A popular Aberdeen nightclub has announced that it will be closing its doors for good next month.
The Garage, on Windmill Brae in Aberdeen, will be hosting its final night on May 6.
The venue was recently nominated in the best nightclub category of the Best Bar None Scotland awards and took home two prizes at the same ceremony last year, for best public health initiative and nightclub.
Over the years it has also been a prominent venue in Aberdeen's live music scene, with a range of different acts taking to its stage.
The Garage's owner has blamed the closure on a lack of performers coming to the venue, as well as the general downturn of trade within the city.
A spokesman for Garage Aberdeen said: "We have had a great six years, but the journey of Garage Aberdeen has come to an end.
"We have hosted more than 1,000 club nights, featuring stars such as Verne Troyer, Vengaboys, Scott Mills, Hodor, Joey Essex, Jaguar Skill and various members of the Geordie Shore cast.
"Hosting more than 100 live music shows, with bands such as The View, Scouting For Girls, Fun Lovin' Criminals, Alien Ant Farm, Shed Seven and our final gig with Frank Turner.
"We have had great relationships with both Aberdeen universities.
"It will be a great shame to see these come to an end, but all good things must pass.
"We would like to thank everyone who has been involved over the past six years, the staff, the various management teams, the promoters, but most of all thank you to the customers, the ones who made The Garage Aberdeen such a great place to party."
Aberdeen bar and restaurant closes after 13 years with loss of 27 jobs
Prior to the closure, there will be a range of different themed nights, along with two closing parties, on May 5 and 6. One night is a nod to the property's former occupant, Moshulu.
It is the most recent venue to close in the city, with Albyn Bar recently announcing it was to cease trading just over a week ago.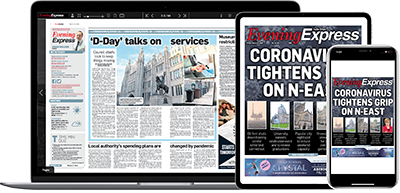 Help support quality local journalism … become a digital subscriber to the Evening Express
For as little as £5.99 a month you can access all of our content, including Premium articles.
Subscribe