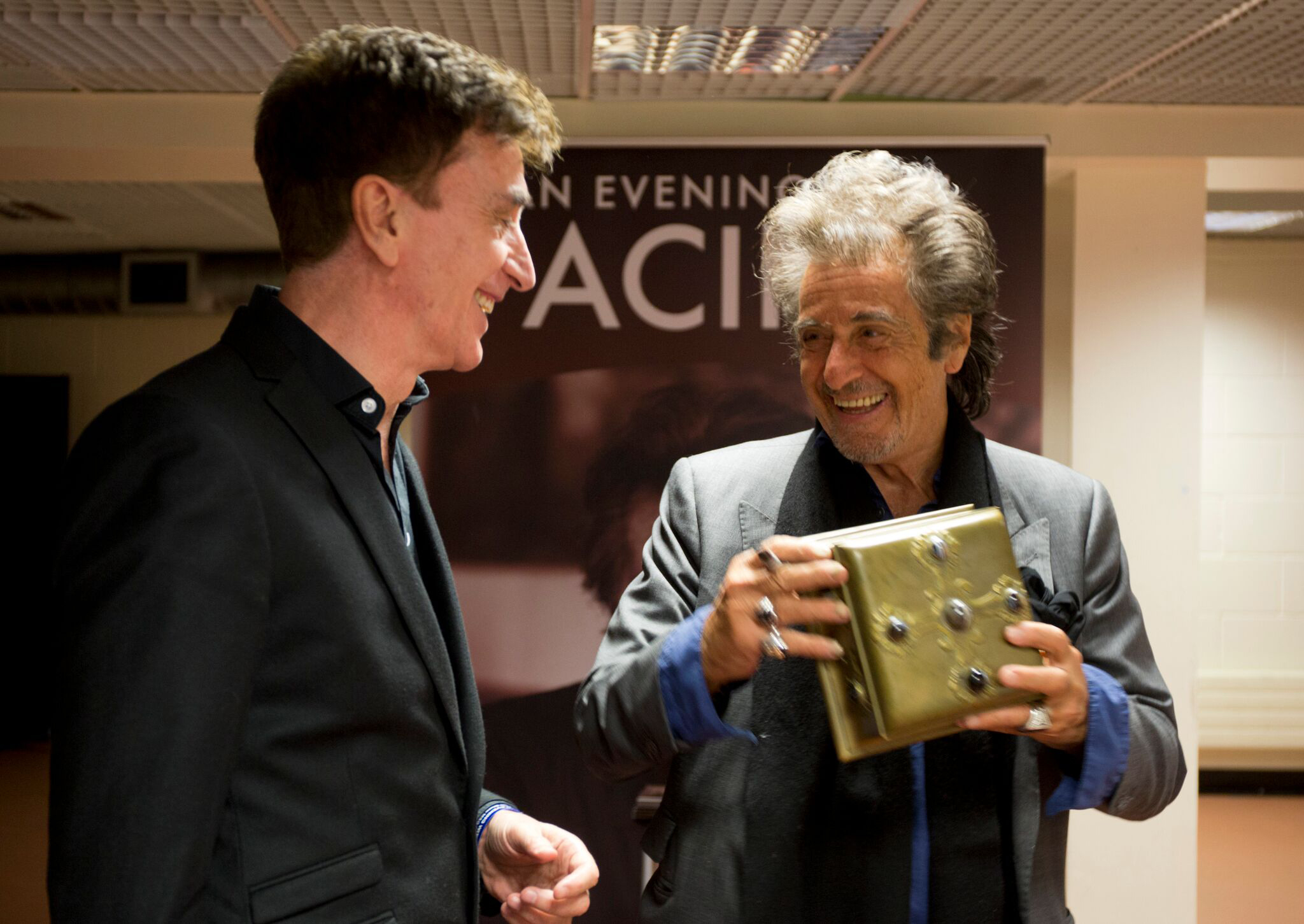 A BUSINESSMAN who collects iconic film memorabilia has reunited Al Pacino with a famous prop from one of his best-known films – the gold box from Scarface.
Tony Cochrane, who owns Aberdeen nightspots Club Tropicana, Franklyn's, Vogue, Sing City and Private Eyes – met his idol Pacino in Glasgow as part of his three-date UK tour, An Evening With Al Pacino.
And Tony brought the box, which sat on Tony Montana's desk and held his personal stash of cocaine to be signed by the star when he met him.
Tony said: "I have owned the box from the movie Scarface for 15 years.
"I paid about $500 (£323) from someone who worked in the props department of the film."
Among Tony's memorabilia collection there is also the shiv Clint Eastwood had in Escape From Alcatraz, as well as the baseball bat used by Robert De Niro in The Untouchables.
Other items include the jeans worn by John Travolta in the famous dance scene from Pulp Fiction, and the pick axe and sword used by Mel Gibson in Braveheart.