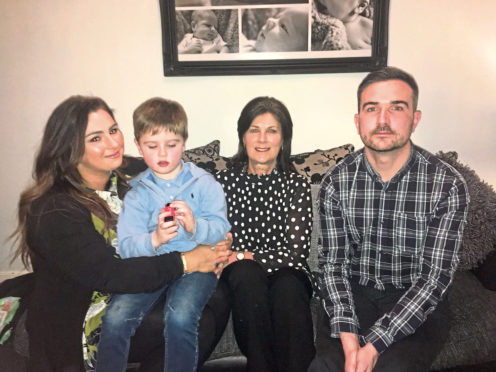 An Aberdeen mum who is organising a double fundraiser says she just wanted to find a way to say thank you.
Kay Johnston, 33, has arranged a fundraiser, which she has called "Help Us Help Others", in aid of two causes.
She is raising money for Fishies Playgroup in Altens, which helped her 5-year-old son Callan he was diagnosed with autism.
She is also fundraising for the urology department at Aberdeen Royal Infirmary after it treated family friend – and her husband Craig's boss at Drilltech – Bob Baxter, who passed away from prostate cancer last year at the age of 61.
Kay said: "Callan is at the end of his time going to Fishies as he is going to school after the summer, and I really wanted to find a way to say thank you.
"They went out and purchased extra training so they could better help him.
"When he first went there it was really difficult because of his autism but they have done so much.
"The staff have put so much effort into helping him. They've been instrumental in bringing him on socially."
Kay added that around the time Callan was being diagnosed with autism, she and her husband required time off work and were supported by Bob through a difficult time.
She said: "Bob was great.When Callan was being diagnosed, the whole process meant we both had to take time off work.
"He was so good about giving Craig time off work to support me and Callan.
"That's why we wanted to raise money for the unit as well as the playgroup."
The fundraiser will be held at Nigg Bay Golf Club – where Bob was a member – on May 3.
Kay added: "Holding it there just seems like the right thing to do given Bob was a Torry loon.
"We have raised about £3000 already through ticket sales and things like that and it would be great to double that, because that amount of money would make such a difference.
"It's the first time I've ever done anything like this, but I really just wanted to give something back."
Bob's wife Jennifer, 61, said: "I just think it's amazing.
"It's a great idea because it will raise awareness of two very good causes.
"Bob always said he was going to make a donation when he got better.
"It's very special to have the event at the golf club too.
"He loved it there and it's where he grew up."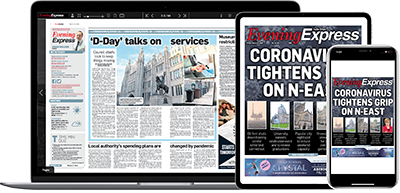 Help support quality local journalism … become a digital subscriber to the Evening Express
For as little as £5.99 a month you can access all of our content, including Premium articles.
Subscribe