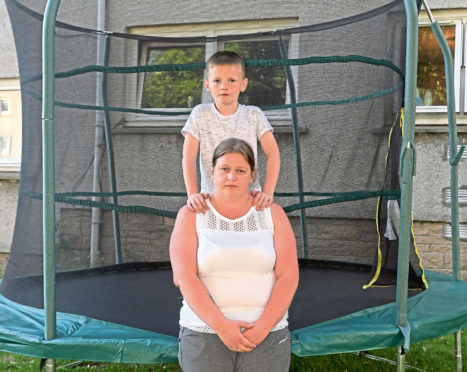 An Aberdeen mum has gone head-to-head with council chiefs in a row over a trampoline.
Leanne Grant said her son Dylan has been given a new lease of life since she put up the apparatus outside her home on Harris Drive, Tillydrone, as it has helped him find an outlet for his hyperactivity disorder.
However, Aberdeen City Council staff asked her to get rid of it as it is in communal space.
"The kids are wanting to play in the sun and the council are telling me it has to stop," she said.
Leanne is a full-time mum to Dylan, who has attention deficit hyperactivity disorder.
She added: "I had problems with Dylan before we got the trampoline.
"Since we got it, he's been having a great time and he's made new friends.
"It's unbelievable the council wants to ruin that."
In the letter, the council said: "We would require the trampoline to be removed for safety reasons."
The council had asked her to remove it by last Wednesday, but it is still there.
She said: "The trampoline is anchored down to the ground and is very safe. I keep an eye on the kids at all times.
"We always keep them safe, and we'll take it down at the end of the school holidays."
A council spokesman said: "The resident does not have permission to have a trampoline on the ground in question as the land is in fact a communal space.
"It is not a play area.
"It belongs to the council and grounds staff need access to keep the area maintained.
"The council continues to upgrade play areas across the city in order that children can have fun and play in safe environments, designed specifically for them."
Tillydrone councillor Jim Noble said: "I can see it has benefits for the boy.
"However, I see the council's perspective when it comes to health and safety."
Another ward councillor, Ross Grant added: "There is scope to have a conversation between the council and Ms Grant and I would be happy to mediate."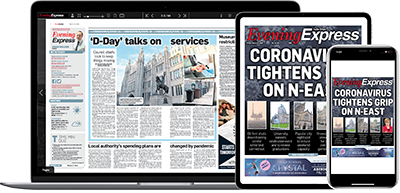 Help support quality local journalism … become a digital subscriber to the Evening Express
For as little as £5.99 a month you can access all of our content, including Premium articles.
Subscribe